Latest resort reviews
Read our latest ski resort reviews.
Praz de Lys and its lift-linked neighbour Sommand have surprisingly varied intermediate ski terrain amid the kind of stunning scenery that makes skiing here a memorable experience.
Looking for family-friendly ski resorts in France?
Find resorts that give plenty of options for families with children and resorts that have the quality label Famille Plus.
Fall for the charm of authentic ski villages
Searching for a traditional mountain hideaway with buckets of Alpine charm? Here's a selection of the best.
Ski Features
Fresh challenges, skier essentials
Lots more insight for skiers and snowboarders of all levels who love the mountains and want to make the most of their winter holiday. Discover fresh challenges, alternative ski areas, take a look behind the scenes at the skills of on-mountain professionals and much more besides.
Ski and ski-related features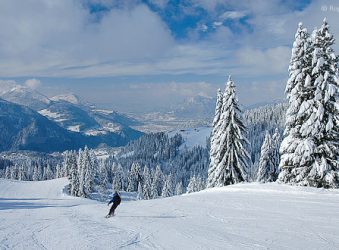 Each winter Geneva airport becomes a major hub for skiers travelling to the French Alps. We compare nearby resorts and look at their potential for a short ski break.
Winter Activities
More fun in the snow
With more activities on offer than ever before, you don't have to be a skier to enjoy the magic of winter in the mountains. Snow-shoeing will get you to magical places even skiers never see – or you can try dog-sledding, ski-joëring, ice-climbing, snow-skooting and much more.
Discover winter activities for everyone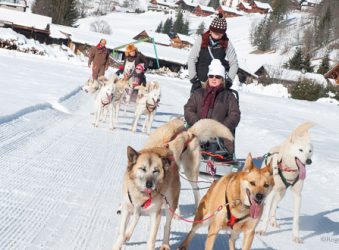 When you feel the call of the wild nothing campares to the sensation of gliding silently through a snowy landscape behind an eager team of sled-dogs.
Mountain Living
Property, lifestyle and tradition
There's a better way. Aim high and you'll find not only a privileged environment, but also considerable comfort, including spa pampering and wellbeing relaxation options. We look at traditional mountain chalet style, visit artisan cheesemakers and offer inspiration to home-makers.
Live the high-life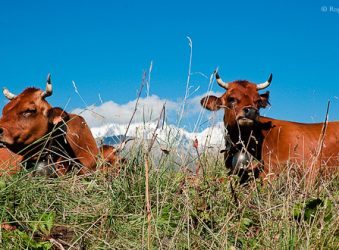 In the high alpages beside Mont-Blanc we go in search of an award-winning producer of Beaufort, one of the most highly-prized of all mountain cheeses.