Saint-Gervais
Evasion Mont Blanc, Haute-Savoie, French Alps
Between the Chamonix Valley and the Val d'Arly in the Haute-Savoie area of the French Alps. To the north lies the Massif des Aravis, while a little further up the valley is glamorous Megève. There are easy transfers via Sallanches from flights into Geneva and there's good road access both from here and from Albertville. The killer feature, though, is direct high-speed rail access into Saint-Gervais Le Fayet, just a few km away. On the mountain the scenery at almost every turn is impressive, thanks to the presence of nearby Mont-Blanc (which also accounts for the frequent and heavy winter snowfalls).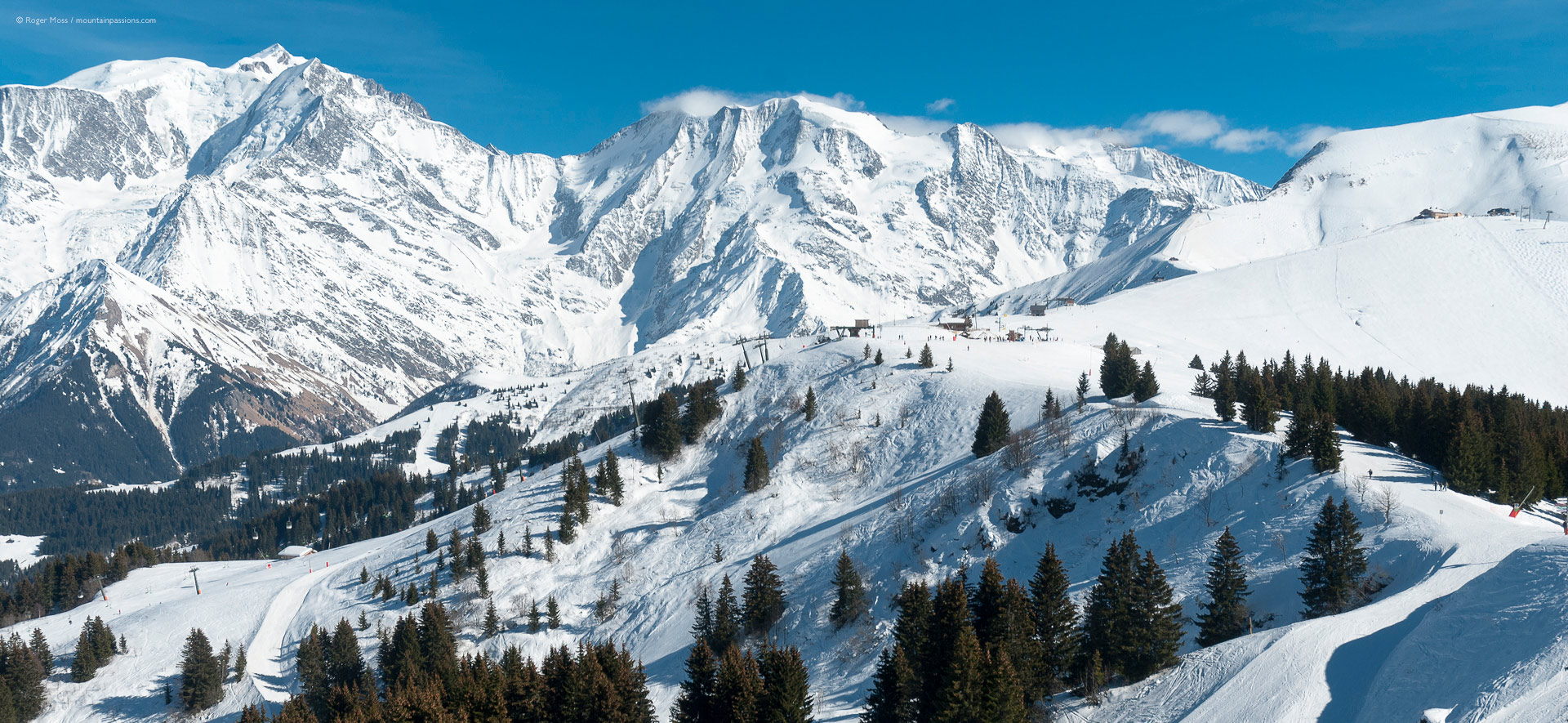 The Ski Area
Saint Gervais is well-placed between two major ski areas, and has its own delightful terrain.
Choose the Evasion Mont-Blanc pass for access to Mégève, Combloux and Les Contamines.
Choose the Unlimited Mont-Blanc pass for the Evasion resorts plus Les Houches and the Chamonix Valley, Verbier and Courmayeur.
If the long-standing plan to link the local terrain with that of the Val d'Arly's Espace Diamant ever becomes a reality the result will be one of Europe's biggest ski areas. For now the already-impressive figures for groomed terrain reflect links to neighbouring Megève, Combloux, La Geittaz and (via the Tramway du Mont-Blanc) Les Houches. You can buy a Saint Gervais-only lift-pass, but most skiers will opt for the added value of the full Evasion Mont-Blanc package. Be aware, though, that Les Houches isn't included, so plan in advance if you want to spend a day skiing the Prarion sector, whose worthwhile terrain includes the legendary Kandahar FIS Men's Downhill run.
So, what does the full Evasion (meaning 'escape') pass bring you? For a start there's gentle cruising and nicely-wooded runs above St Gervais and St Nicolas, some bracing red- and black-graded steeps below Mont Joly (2525m) and a choice of onward links from Mont d'Arbois over to Megève's Alpette and Côte 2000 sectors. Now add the wild beauty of the Combloux, Cordon and La Giettaz sectors across the valley and you'll be doing well to ski this out in a week. We think that's a pretty good deal.
The Saint-Gervais ski area continues to evolve. Along with the introduction of new ski passes, including a walkers pass and a micro-domain pass for short ski sessions, there are also changes on the ground. A new high-altitude beginners area at 1840m has been developed at Mont d'Arbois. Easily accessible via the Bettex-Mont d´Arbois cable car, it is equipped with a new ski lift and a covered magic carpet to significantly improve the comfort of skiers and especially beginners. This new space, open to everyone, will offer safe slopes and lifts to budding skiers of all ages.
Resort Information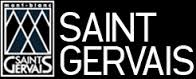 Saint-Gervais / Les Houches
Pistes Total:
55 km
Evasion Mont Blanc
Pistes Total:
445 km

44 Green
63 Blue
82 Red
34 Black
Ski Domain Lifts:
108
5 Magic Carpets
50 Draglifts
36 Chairlifts
10 Gondolas
3 Cable Cars
---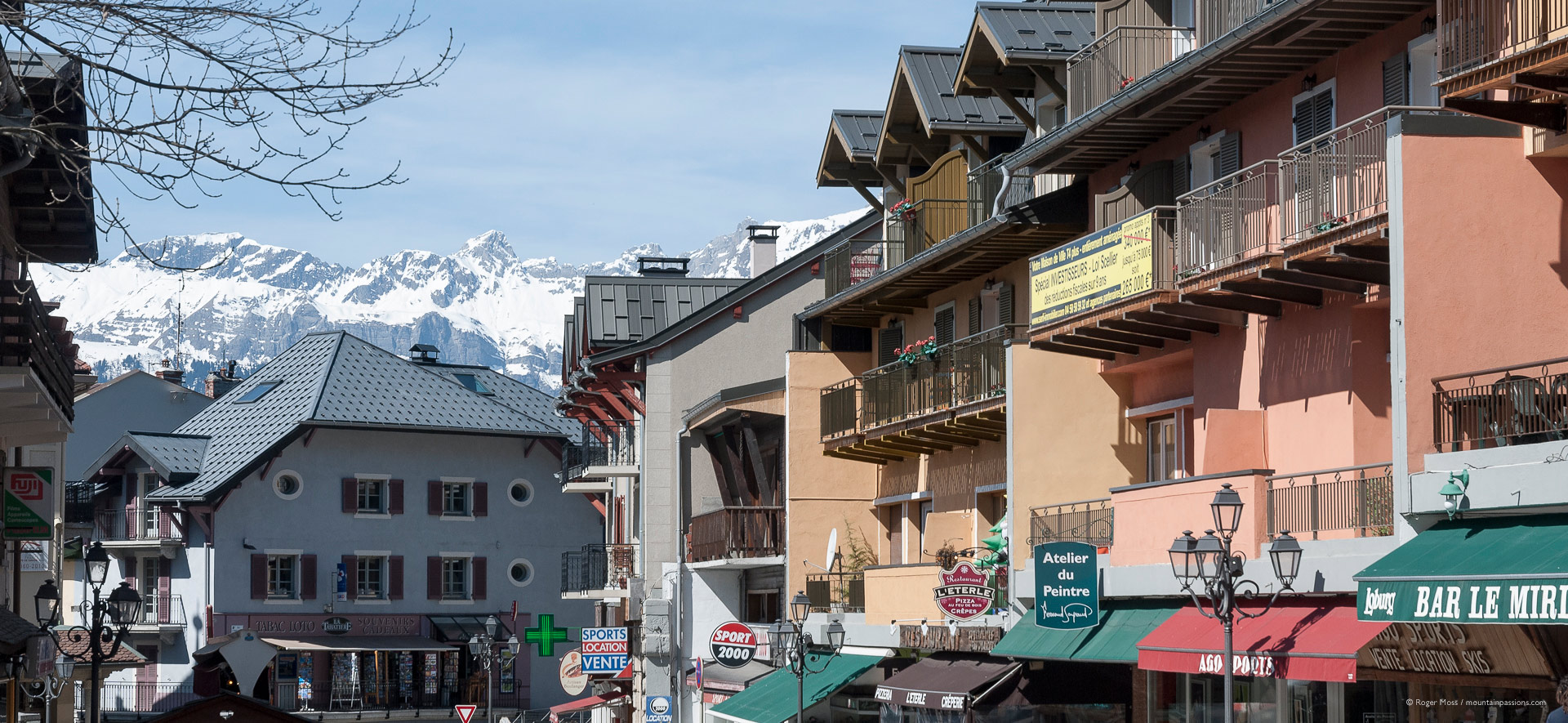 The Ski Village
Long-established spa town with chic, retro feel.
Mont-Blanc Tramway takes skiers up to Les Houches in winter.
Although road traffic passes through the village centre it's well-managed, and Saint Gervais remains a very pleasant place in which to relax, window-shop or explore the wealth of colourful, retro-chic architecture. It's also a long-established spa town (so daily life continues well outside the ski-season) and it also has a distinctly genteel air and some stylish premium accommodation too. The retro architectural feel is enhanced by the presence of the Mont-Blanc Tramway, whose antique rolling-stock still winds its way up to the Belleview/Prarion ski areas at the Col de Voza (1900m) – and in summer all the way to the 2372m Nid d'Aigle.
The town centre also has a free multi-storey underground car park – useful, as having a car simplifies the choice of starting-points, ski-lift-wise.
Staying There

Saint-Gervais / Les Houches is a Famille Plus resort
Famille Plus is a national label awarded to tourist destinations offering a special welcome and services tailored to families and children.
See Practical Information below for accommodation suggestions.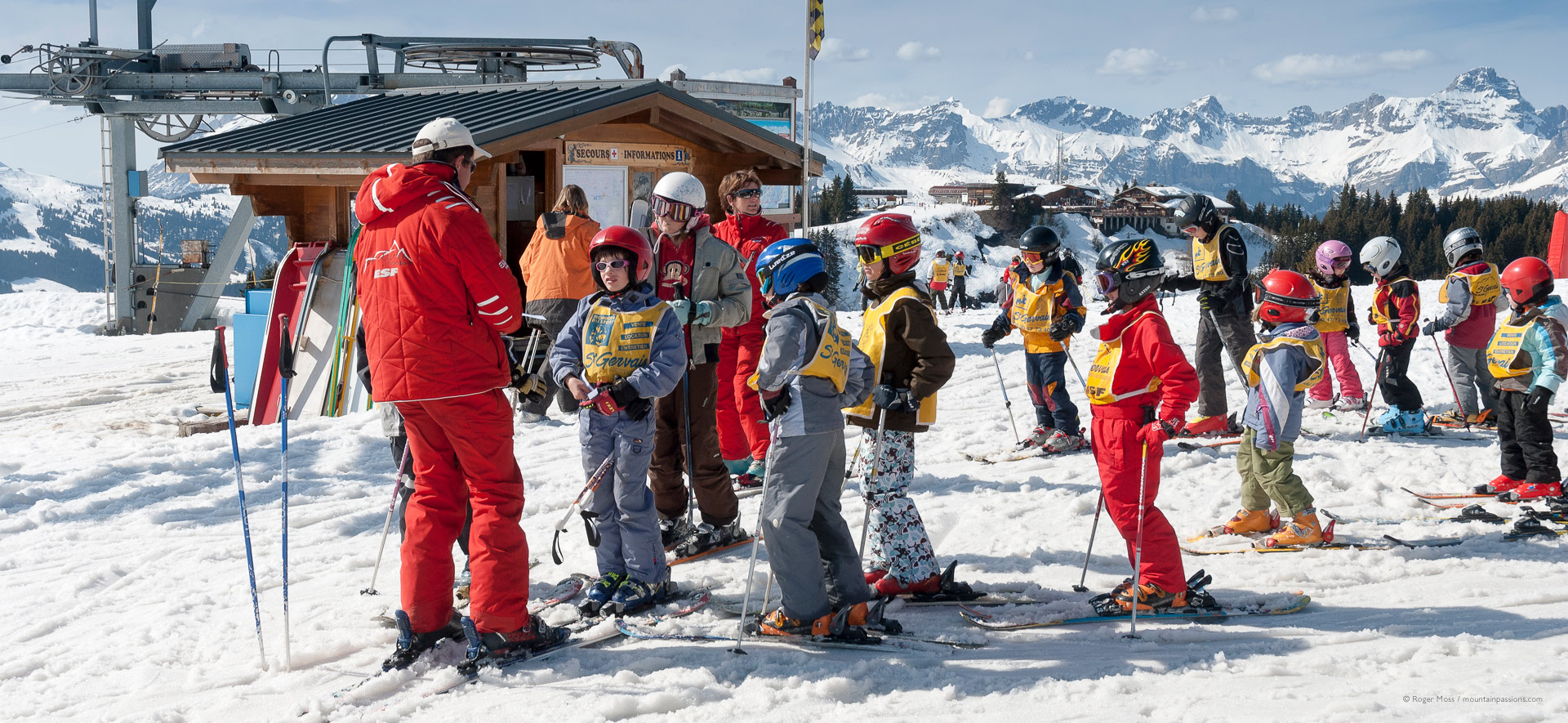 Why go skiing in Saint-Gervais / Les Houches ?
Anyone looking for a relaxed, unpressured environment, both on and off the mountain. Despite its long winter sports pedigree, Saint Gervais is often overlooked by skiers who feel happiest choosing from the higher-profile resorts whose names are already familiar. This place has real charm, though, and wears a friendly face, making it a solid choice for beginners, families and ntermediates who value dramatic scenery and plenty of long cruising runs. Mixed-ability groups will also find that there are steeps below Mont Joly for more energetic skiers, so everyone should be happy.
Skiing There
Beginners / Families
Intermediates
Advanced / Expert
Mountain Scenery
Snowboarding
All levels.
1 Snowparks
1 Snowboarder Cross
Cross-Country Skiing
Varied trails with 2 green, 5 blue and red and 2 black.
28km Cross-Country and Nordic Ski Trails
Yes please...
Extensive, linked-domain skiing with a backdrop of Mont Blanc.
Flattering terrain, particularly for relaxed intermediate skiers.
Character upmarket spa town.
Newly renovated thermal spa with mountain views from interior and exterior pools.
Dependable snow record.
Free parking beside the Bettex gondola lift (open in summer).
Resort Ambassadors greet visitors on the mountain.
Easy transfers from Geneva flights or direct TGV high-speed rail connection into Saint-Gervais Le Fayet.
Yes but...
The lower (Red) return run is not viable in milder periods, so you'll be taking the gondola down.
Our Tips
The chair-lifts of nearby Saint Nicolas de Véroce provide alternative access, again with free car parking.
Practical Information
Le Grand Panorama
Saint-Gervais

The South-facing Le Grand Panorama enjoys great views over Mont-Blanc and its chain of beautiful peaks. It's ideally located right by the main gondola accessing the large Evasion ski area and about 700m from the bustling resort centre. This complex (2003 built) consists of a good range of pretty typical Alpine apartments.
Facilities include a reception with open fireplace, and free access to sauna and fitness room. The residence has its own underground parking (payable), free wireless internet access at Reception, laundry room (payable) and ski lockers.
Enquiries and bookings:
Peak Retreats
023 9283 9310
reservations@peakretreats.co.uk
---