Short ski breaks
How to make the most of limited days on the slopes
Holiday allowance is a scarce commodity. If you have only 2, 3 or 4 days free for short ski breaks, you'll want to make sure you make the most of it. Get it right and you will be able to ski all day every day of your trip, and leave feeling like you had a full week; get it wrong and you could waste two days travelling, and another half-day sorting out ski hire, lift passes and transfers, leaving you with hardly enough slope time to make it worth the effort. So it's well worth getting the planning right.
Here are our Top 5 tips to make sure your short ski break doesn't just leave you hanging around on the valley floor.
…our Top 5 tips to make sure your short ski break doesn't just leave you hanging around on the valley floor.
1. Choose ski resorts near an airport
You don't want to spend all your time on the bus to and from the airport. Carefully choosing ski resorts within an hour or so of the airport makes such a huge difference to your trip, and makes it all the easier to get your timings right (see point 2). See our guide to the best short break ski resorts near Geneva.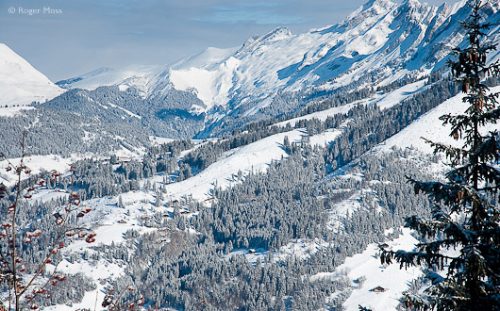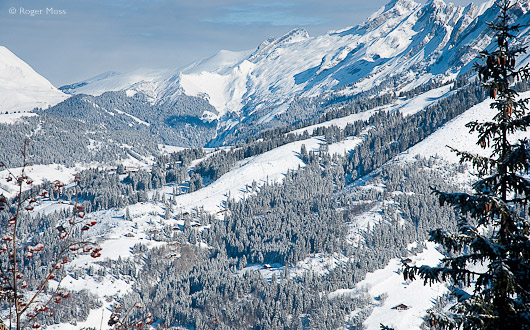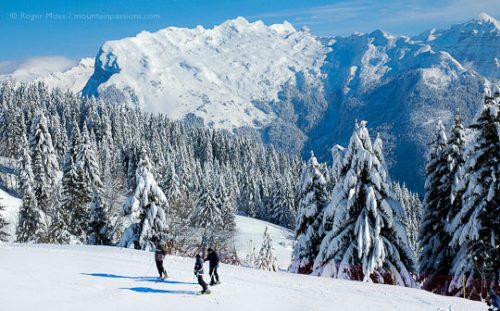 2. Get your timings right
Military efficiency goes a long way on short ski breaks. No point landing at 1 or 2 pm – that's a day wasted you could be skiing. We find that finishing work and flying that evening so you are ready to go first thing in the morning works really well. Similarly on the return, if you get a late flight (say 8pm European time), you can ski all day and still be back home by 10pm UK time! Make sure you have pre-booked your transfers too, and that they can pick you up as soon as you arrive at the airport and drop you off no earlier than is necessary.
3. Ideally get everything included, at least organise it all before you get there
On that note about timing, keep an eye on things like organising lift passes and ski hire – you really don't have time to be queuing to get your skis fitted, then queuing to get a lift pass before you get out skiing on the first morning. A good ski weekend or short break operator will have it all pre-booked and waiting for you at the chalet when you arrive. Either that or you can stay somewhere that can fit your skis at any time of day or night.
4. Choose ski resorts that are easy to get around
Some ski resorts are really spread out into a number of different sections, which means that no matter where your accommodation is based, you will probably end up spending quite a lot of mornings and evenings trying to get to and from the slopes. Chamonix for example – it ticks lots of boxes (near the airport, lots of skiing, great atmosphere) but you will have a lot of driving or sitting in traffic to do each evening. For a ski weekend, you may find some of the smaller, less well known resorts are perfect – you don't need such a huge volume of runs after all.
5. Go in January and March
January and March are, quite simply, the ideal times for a short ski break. Why? Well, flights are cheaper than February for one, and the slopes are so much quieter if you can avoid the school holiday periods. That, of course, goes for the airports, roads and restaurants too! The snow is generally excellent in both January and March as well making short ski breaks even more worthwhile.