Ski Resort Reviews
Find your perfect winter destination
We'll only review resorts we've skied ourselves, so our facts, information and insight are backed up by first-hand experiences. Our images are mostly our own, shot during our visits to show you exactly how being there looks and feels.
Quick Select
If you know what you're looking for, jump straight to the resort using the drop-down list containing all our resort reviews.
---
Map of French Mountain Areas
The map shows the major mountain ranges on mainland France. From the volcanic landscape of the Massif Central to the rugged peaks of the Alps and the Pyrénées each has diverse culture and heritage, gastronomy and architecture. All have modern welcoming ski resorts to discover.
Roll over the map to find links to each area.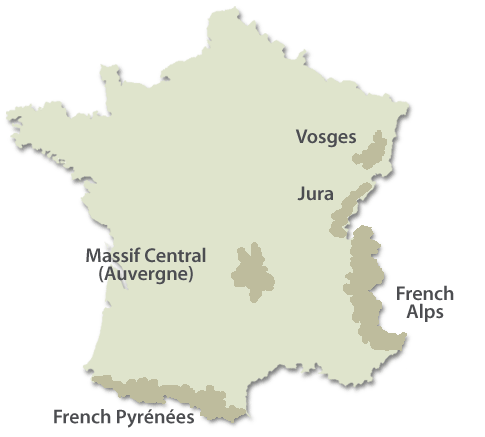 ---
French Alps Ski Resorts
The premier international ski destination, with incomparable skiing in breathtaking landscapes.
Choose from huge and ultra-chic linked areas to traditional villages with charm and character.
Our in-depth resort reviews will help you select your ideal resort.
Here's a random selection...
French Pyrénées Ski Resorts
The French Pyrénées offer great value and great skiing. The resorts include traditional destinations like Cauterets and purpose built high-altitude resorts such as Piau Engaly. All have a relaxed family friendly vibe and some have natural thermal spas just perfect for après ski relaxing.
Snow-Sure Ski Resorts
Check out some of the best high altitude ski areas and glacier skiing.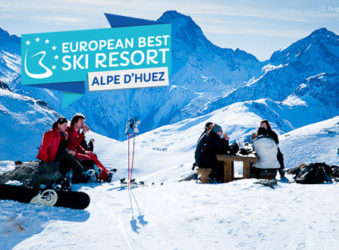 Sunshine guaranteed on this south-facing plateau in the Grandes Rousses Massif. Known for its vertical drops and the longest piste in the world.