Winter Resort News
Some of the latest news, developments and innovations for the winter season.
December 19, 2022
New initiatives to help make memories
Fun on the Slopes
New family fun activities are on offer from this winter. Discover new pistes and fun areas in Valloire, in Morzine (Penguin boarder), at Villard-de-Lans, in Saint-Francois Longchamp (Opoualand) or again in Val Thorens on the theme from space.
In Grand-Bornand, the new Môm'Park is a children's freestyle space with snow modules adapted to their size. The La Défi Môm' is a complete challenge for kids with cow bells, distorting mirrors etc all on a local them of agriculture. At the Collet d'Allevard, the Tetras Délire Park is a new area for skiing while learning many things about the environment at the ski station: animals, natural environment, heritage…
On the subject of snowparks for all levels, including experts, Les Sybelles have done a complete redesign on theirs. At La Plagne, the old snowpark at Belle-Plagne has been moved to Montchavin-Les-Coches, where special thought has been given to those who prefer to watch the spectacle from the sidelines.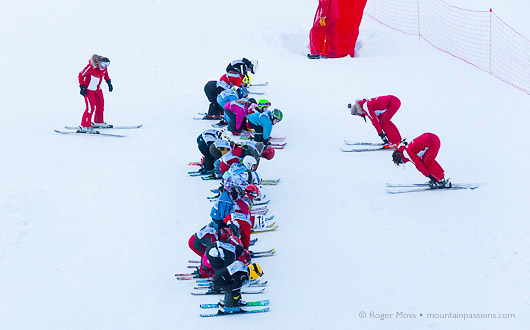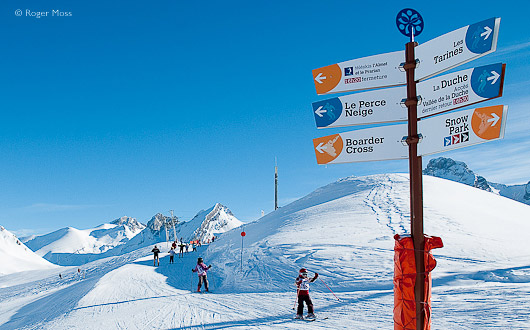 Getting started is easy
No doubt many people have learned to ski with esf, especially small children who need protected areas to learn in safety. Security is the priority and there are an increasing number of measures being taken at ski resorts to make safe ski areas for beginners,including adults.
At Les Arcs, where evolutive skiing has been taught for many years, there are now three debutant areas where new skiers can progress at their own pace. Premières glisses, Premiers virages and Premières descentes (First slides, First curves and first descents). Adult learners might appreciate this approach more as they can put new found skills into practice in secure areas and gain confidence more quickly.
In Le Dévoluy, they have created a new "first steps" package with access to areas and easy lifts.A new beginners area will also be open in the southern Alps resort of Les Orres.
Source: #laMontagneCaVousGagne
---
Valloire earns its environmental badge – the Flocon Vert

One of our favourite family ski stations is Valloire, with its authentic village centre and scope for some truly amazing skiing. It's no surprise to us that Valloire has officially been awarded the "Flocon Vert" label by Mountain Riders during an award ceremony as part of the International Festival of Mountain Professions organized in Chambéry in November 2022. Valloire is the 3rd resort in the Maurienne Valley with the green credentials necessary to display this label.
Along with 5 other destinations receiving the award this winter, it brings the number of "Flocon Vert" stations to 20. This label is a real asset for these destinations which are equipped with tools and methodology to manage the ecological transition of their ski area. But above all, this label is a process of continuous improvement which engages all interested parties in the transition to, and the challenges of tomorrow.
For several years Valloire has been aiming to reduce its ecological impact, in particular with the installation of intelligent snow groomers in the ski area, the construction of a new eco-responsible ice rink, the partnership with TicTacTrip, etc. In this process, there are no less than 20 criteria evaluated on the following aspects: governance, local economy, social and cultural dynamics, sustainable management of resources.
The standards required in maintaining a sustainable future for these mountain tourist destinations has become ever more strict and will be reviewed every 5 years. All the information about the qualification for the label will soon be available on the Flocon Vert website so that the general public can also have a clear view of the actions carried out by these winning destinations. More information on www.flocon-vert.org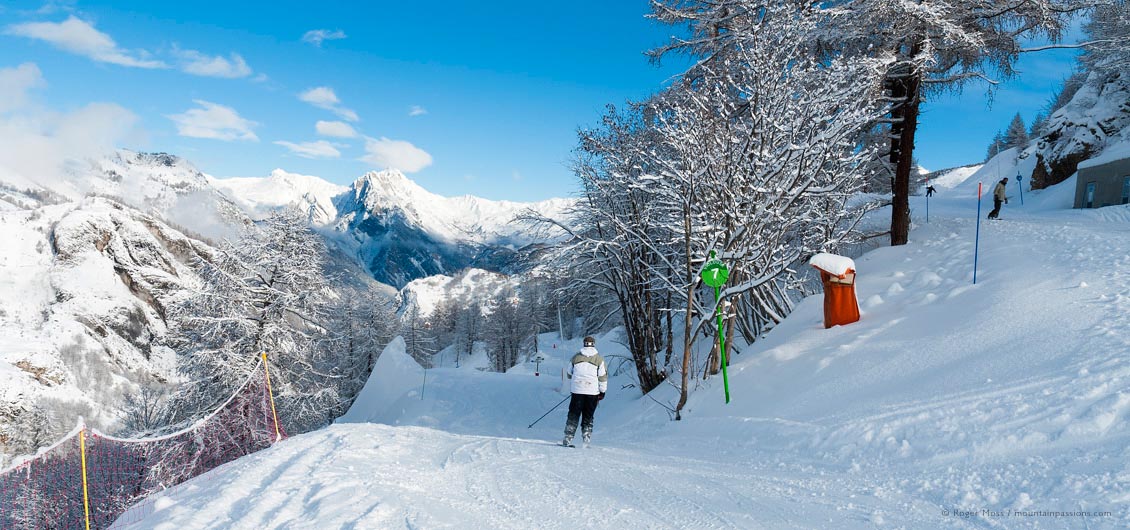 Valloire, "La Vallée d'Or" as it is called, is nestled at the foot of the Galibier at an altitude of 1430 m, surrounded by its 18 hamlets and 17 chapels which give the village resort its character. An ideal compromise between a charming village and a large ski area, Valloire seduces holidaymakers who find an authentic village life, a true mountain soul with shops open all year round, run by families from Valloire who in the 1930s have transformed this village into a ski resort.
See our in-depth ski resort review for Valloire to find out more.
---
Peak Retreats celebrates its 20th Year
Peak Retreats is celebrating its 20th year as award-winning French Alps specialists and welcomes two 20 year old apprentices into the business.
This season marks Peak Retreats' 20th year as award-winning French Alps specialists. The Portsmouth-based company, founded by Xavier Schouller and Nathalie Soma in 2002, prides itself in encouraging its clients to discover unspoilt French alpine resorts. This year the operator has also added the high-altitude resorts and accommodation featured by its sister company, Ski Collection, to its programme; meaning that Peak Retreats now offers the most comprehensive range of resorts across the French Alps. An excellent network of local contacts in the French Alps and a unique perspective, combining a passionate team and French know-how, gives Peak Retreats a clear advantage.
The team celebrated its 20-year milestone earlier this week with a special anniversary dinner – with previous team members from over the years joining them. "We set up Peak Retreats in 2002, to give skiers the opportunity to discover real Alpine France. Over the last 20 years we've added numerous resorts to the programme, growing from just 17 resorts to over 75, now including even more high-altitude resorts, which feels like a natural progression. I'm extremely proud of our team at Peak Retreats, and their passion for sharing their love of the real French Alps, with our clients." Xavier Schouller, one of Peak Retreats' founders.
Some of the current Peak Retreats team have been with the company since almost the outset, illustrating the expertise within the team. Two new additions have joined the company during its 20th year; two apprentices, who also happen to be 20 years old this year. "It's really exciting to have been able to welcome two apprentices to our marketing and client services teams. They are a real asset to the business, and we're delighted to be able to help them develop their careers in such a fantastic industry." Alison Willis, General Manager, Peak Retreats.
As well as picking up a host of awards over the years, the operator is proud to be current holder of the Telegraph award for Best Ski Operator.

---