Insight: Villard-de-Lans/Corrençon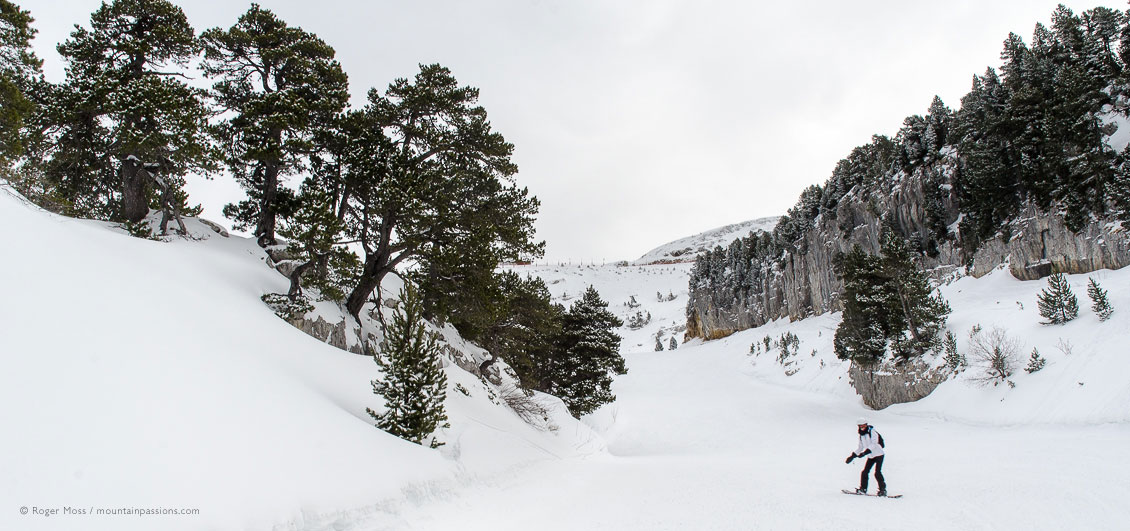 Insight: Villard-de-Lans/Corrençon
The Vercors setting is magnificent at any time of year, and the promise of blue skies between heavy winter snowfalls sets Villard de Lans Corrençon high on our list of favourite places to ski. It had never occurred to us to wonder what it might be like when skies are more troubled – but it's a wonder we managed to ski it at all this time.
We couldn't have foreseen the sudden Covid-19 shutdown of the 2019 season which soon followed, but we knew that our visit would coincide with a pretty grim weather forecast. Across the valley in Les 7 Laux we'd sneaked in before the depression arrived, but on the drive up to Villard de Lans dark clouds are gathering ominously.
As predicted, temperatures continue to fall, rain turns to snow, and the piste grooming teams have plenty to keep them occupied during the night.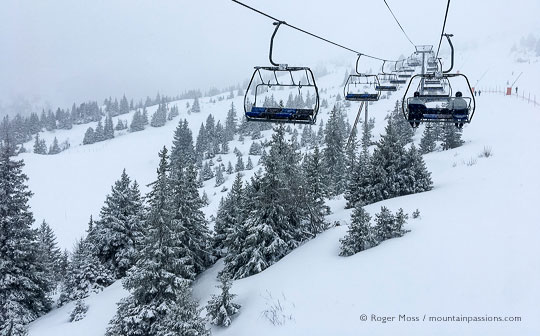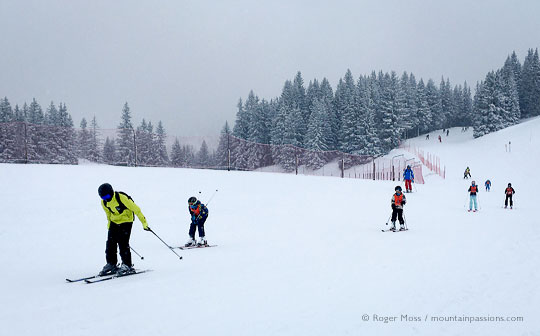 There Goes The Sun
By the time we check into Le Splendid rain is falling steadily, so we make the most of the home comforts of our apartment while trying not to think about the likely effect of rain on snow cover.
The following morning is little better but temperatures are dropping and set to replace the rainfall with fresh snow. While waiting for that to happen we slip into tourist mode and reacquaint ourselves with the village heart.
But rain turns to snow
As forecast, temperatures overnight continue to fall, rain turns to snow, and the piste grooming teams have plenty to keep them occupied.
Daybreak finds snow still falling steadily, but by late morning visibility is returning, so we head out to Côte 2000, park the car and tumble into the Glovettes high-speed gondola, one of three lifts departing from the front-de-neige.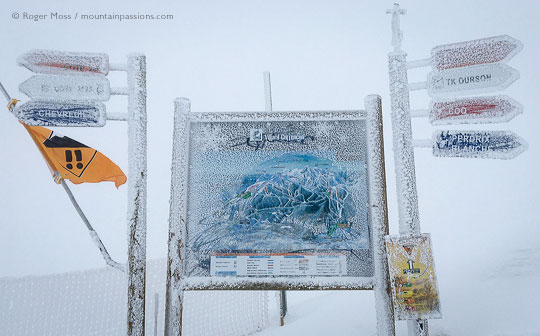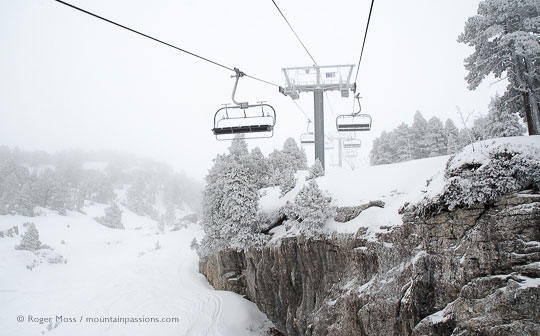 It's dim up here
At 1520m the snowfall has thinned a little, although low cloud limits visibility and a strange silence hangs over the mountain. It's eminently skiable, however, so we ride the Refuge chairlift up to 1684m for a gentle descent on Chevreuil (blue) beside a currently-deserted snowpark.
Despite everything feeling unfamiliar in the gloom, snow quality beneath our skis is reassuring, so we ride the Grand Canyon high-speed six-seat chair up to 1920m, hoping to pop through the cloud cover.
Welcome shelter on forest trails
We don't, but snow quality is even better, so we adopt a pick-and-mix approach to our descent, skiing between a couple of blue pistes back to the top station of the Côte 2000 gondola.
With visibility still denying us the bigger picture, a wooded run seems like a good idea, so we launch left onto Salamandre (another blue) which will take us into the Corrençon sector. With no chance of losing our way between the trees, we explore the extensive piste network on this side of the mountain.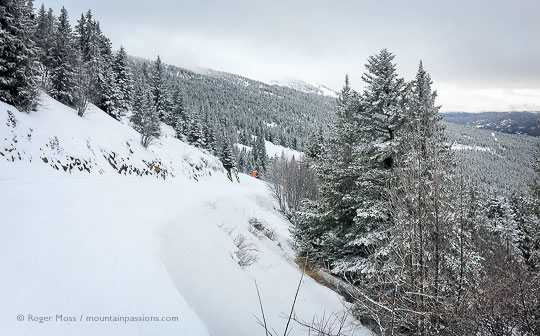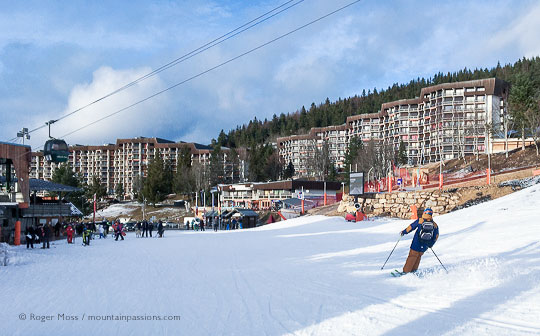 High above Corrençon
After rejoining Salamandre we thread our way steadily back down into Côte 2000.
The following morning brings clearer conditions, so we head back up the mountain, this time entering the forest on Canyon (red). The sun might not be due to return for a couple of days, but the scenery is as sensational as we remember it.
For awhile we amuse ourselves above the tree-line on the intermediate runs served by the Belvedère chairlift, which drops skiers at 2050m.
Scenery, good snow and spacious pistes
Between here and Corrençon there's 900m of vertical to enjoy, via a choice of routes for different abilities.
The sun didn't follow us this time, but gliding on fresh snow among wide rocky gullies and southern pine trees with hardly another skier in sight is addictive.
We can now say that we've skied Villard de Lans Corrençon in both perfect and not-so-perfect conditions, and as a result have come to know it a whole lot better. The verdict? It's still a love thing.