Brides-les-Bains
Les 3 Vallées, French Alps
In a quiet off-mountain location just 6km from Moûtiers, Brides-les-Bains offers solid value accommodation and services. The low altitude makes road access to Brides, even in poor weather, among the easiest around.
The Olympe gondola lift created for the 1992 Winter Olympics, provides direct, if not exactly instant access to Méribel and the world's largest ski area.
The 3 Vallées have something for everyone, and for groups which include non-skiers Brides (a long-established spa and wellbeing centre) might satisfy differing requirements.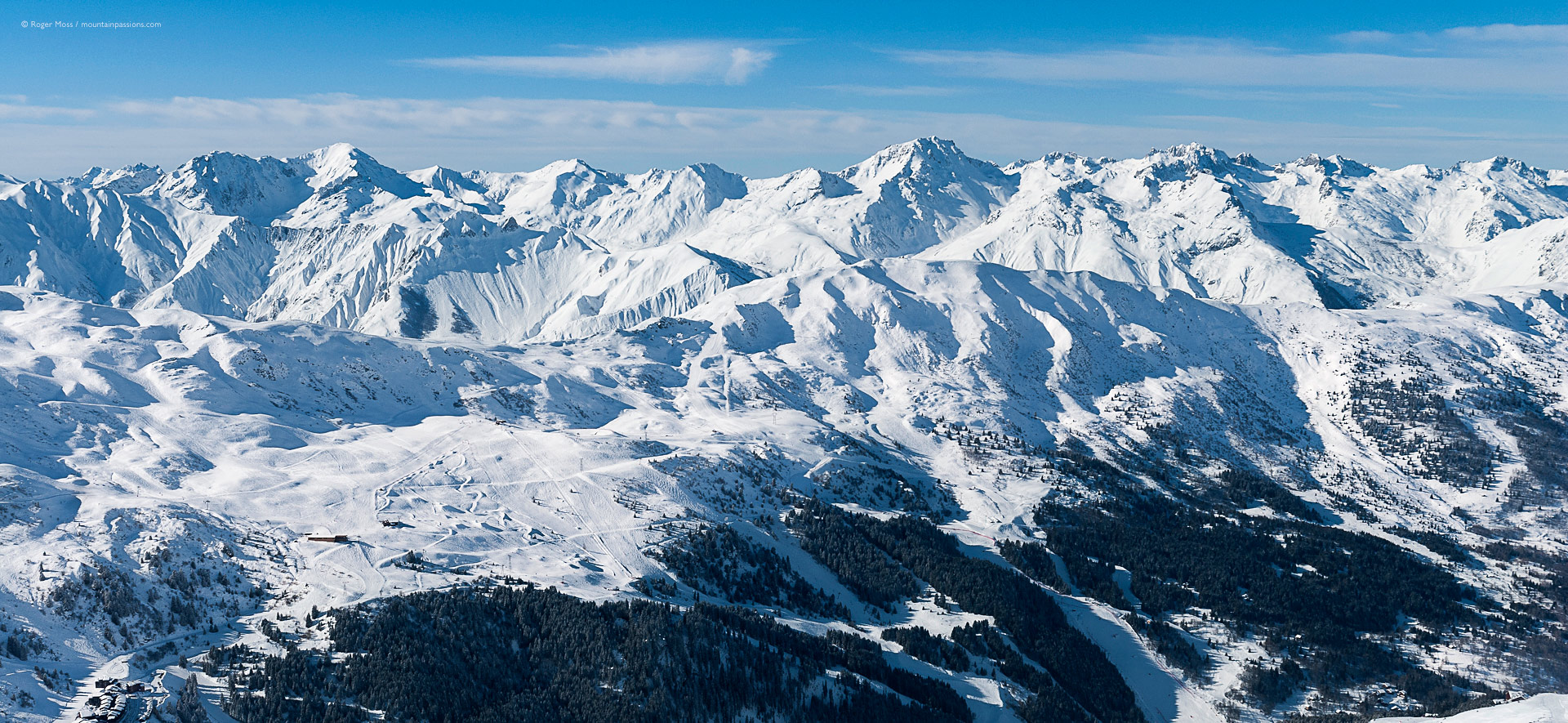 The Ski Area
Once you step from the gondola in Méribel you have near-limitless skiing in the legendary Trois-Vallées, with Courchevel, Les Menuires, Saint-Martin de Belleville and even Val Thorens within skiing distance. Méribel alone provides enough entertainment for skiers of most experience levels, and has an extensive area of gentle slopes perfect for novices and families. There are cruising blues and steeper reds on both sides of the valley, so if you need to keep your budget under control consider opting for a Méribel lift pass and saving the surrounding areas for your next visit.
However, few experienced skiers will be able to resist skiing from Saulire into Courchevel, or enjoying long cruises down to Saint Martin de Belleville. In good conditions, it's perfectly possible to head to Les Menuires and Val Thorens before returning to Méribel in time for the last gondola descent to Brides-les-Bains.
Resort Information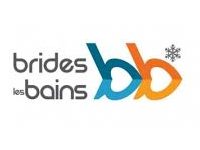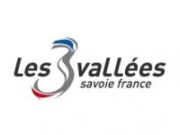 Trois Vallées
Pistes Total:
600 km

48 Green
135 Blue
119 Red
33 Black
Ski Domain Lifts:
180
38 Chairlifts
1 Funitel
33 Gondolas
2 Cable Cars
---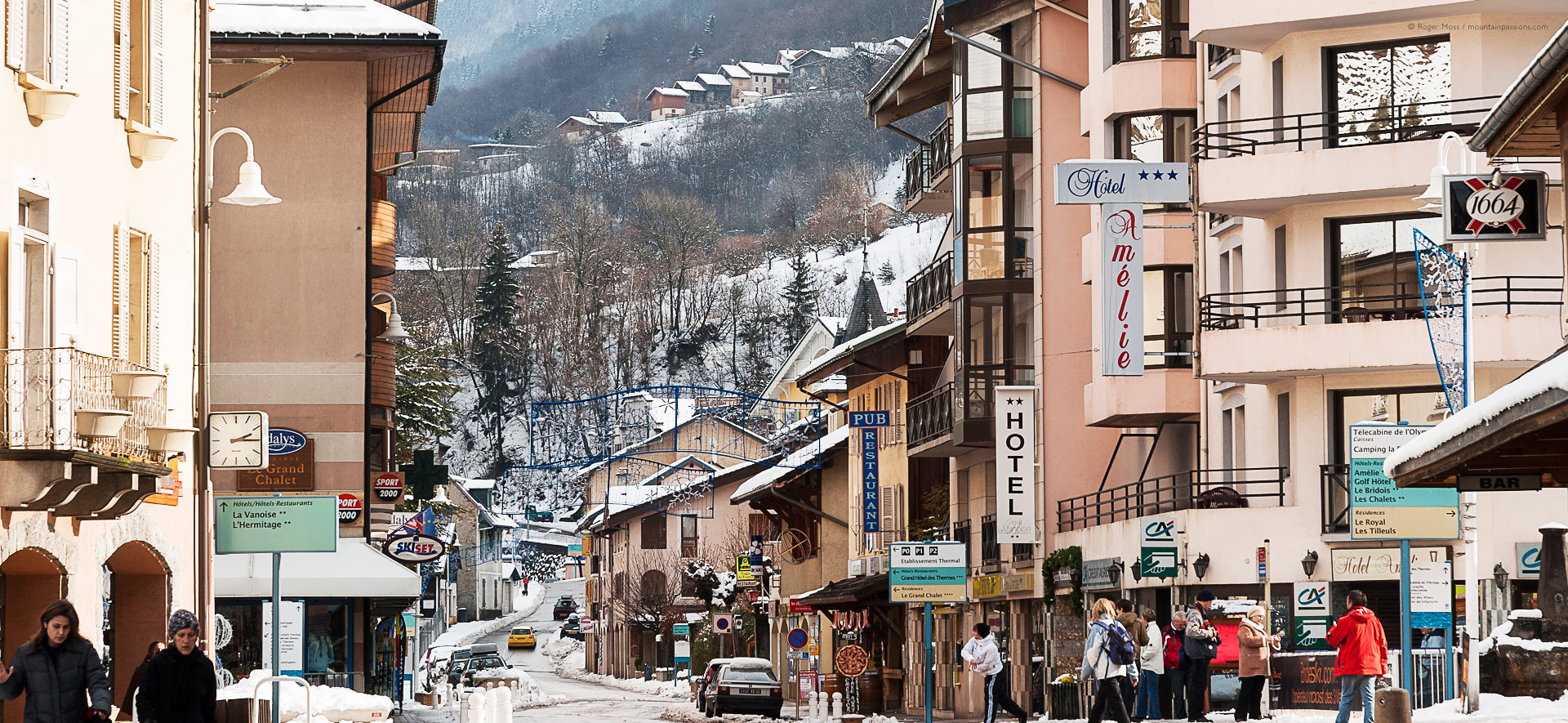 The Ski Village
As its name suggests, Brides-les-Bains is a long-established spa resort, and its fine buildings and grand hotels are testament to its former success. It wasn't until the gondola was installed that Brides also became known as a ski village. Already blessed with plentiful, quality accommodation and easy access, there are also several restaurants, a few bars and a handful of shops. New development on the outskirts of the village offers up to date self-catering apartments but it can't be denied that if you stay in Brides, you feel a long way from the main actions much higher up the mountain.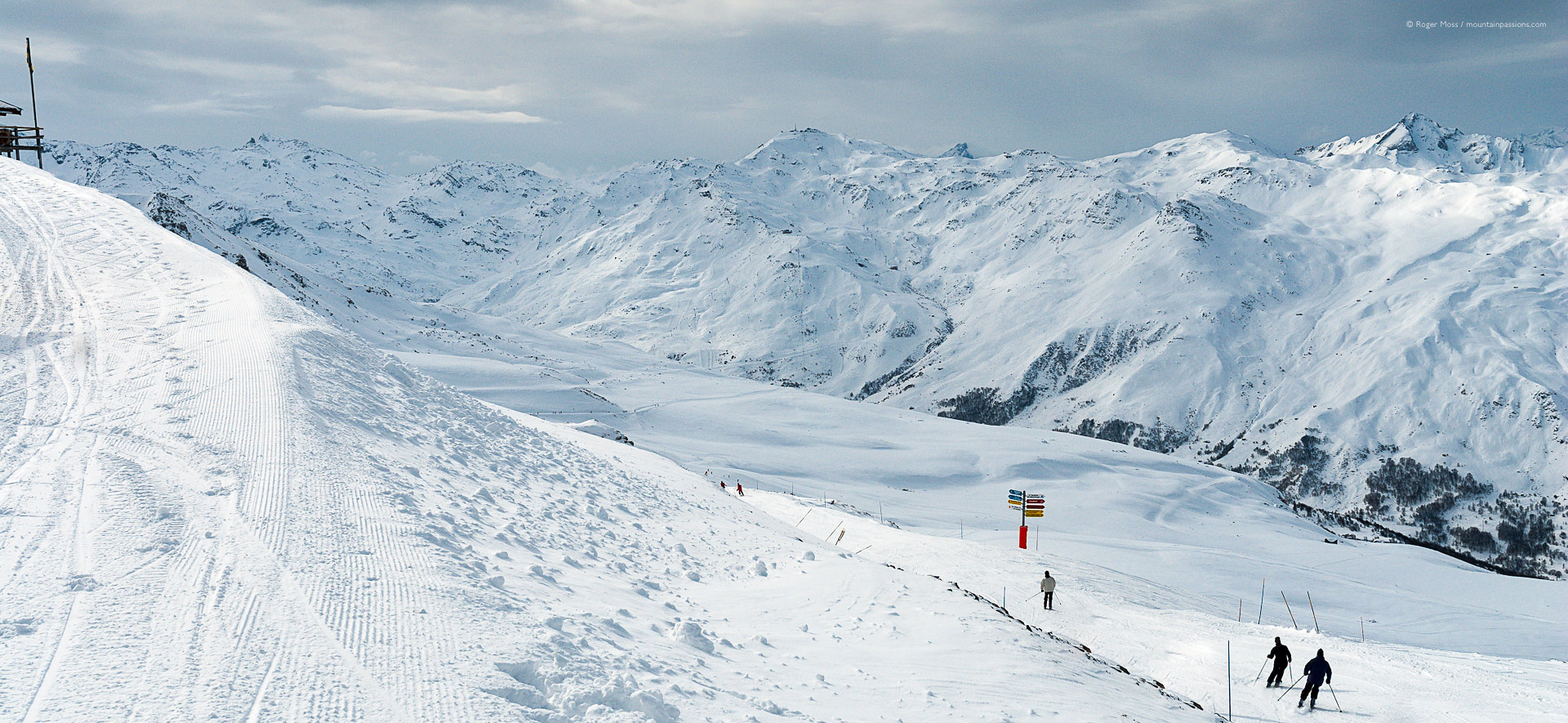 Why go skiing in Brides-Les-Bains ?
Budget-conscious skiers who want the thrill and prestige of big-mountain skiing in the 3 Valleys could find a bargain here, as long as they don't mind the 25-minute daily commute to and from Méribel. For those travelling by car it's also reassuring to know that when heavy snowfalls are causing major problems for those getting in and out of purpose-built high-altitude ski villages, Brides' valley location is likely to remain readily accessible. Finally, if you prefer a more relaxed approach you might well appreciate the high standard of hotel accommodation and the spa facilities (les Bains) in Brides. That said, families with young children who have ski-lesson appointments would perhaps find things less stressful in on-mountain accommodation.
Skiing There
Beginners / Families
Intermediates
Advanced / Expert
Mountain Scenery
Snowboarding
Plenty of choice from beginners fun zones to the DC Area 43, one of the best snowparks in Europe.
2 Snowparks
4 Snowboarder Cross
Cross-Country Skiing
Choice of two sites in Meribel offering beginner to technical challenges.
33km Cross-Country and Nordic Ski Trails
Handiski...
Disabled skiers could stay at Brides-les-Bains but would need to drive to Méribel to access the slopes. We recommend choosing on-mountain accommodation to enjoy all the Three Valleys has to offer.
ESF Meribel has a full range of equipment and fully-qualified English-speaking  instructors.
Disabled skiers can access the ski area at various points for seated skiing throughout the Three Valleys domaine.
Accessible toilets are situated at la Chaudanne,

Méribel and Méribel-Mottaret Tourist Offices.

Car parking spaces are available

at all indoor car parks; 1 space at the Olympic Centre; 1 space at la Chaudanne; 2 spaces in Méribel-Mottaret.
Yes please...
The Olympe gondola from Bride-Les-Bains to Méribel, which was originally installed for the 1992 Olympics, has finally been upgraded with new, more spacious and practical cabins.
Access to high-altitude skiing in the world-renowned Trois-Vallées.
The Grand Spa has been completely refurbished and offers wellbeing and beauty treatments alongside its' aqua-centre.
Budget pricing plus premium skiing.
Easy access - no mountain driving.
Belle-Epoque architecture.
Snow permitting, you can ski down to join the gondola in Les Allues.
Yes but...
Trois-Vallées lift-pass offers a lot of skiing, but doesn't come cheap.
25min Olympe gondola ride means 50min less skiing per day.
Not quite the cred-value of glitzier Méribel or Courchevel.
Our Tips
Great location if you love the ski and spa package.
Practical Information
Grand Hotel des Thermes
73571 Brides-les-Bains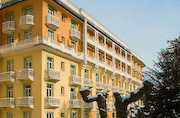 Located in the heart of Brides-les-Bains, the Hotel was built in 1870 and is the largest hotel in Brides with 100 bedrooms all recently refurbished in a refreshing Scandinavian style.
After returning from the ski slopes, relax in the Hotel pool and 5 Mondes spa. Plus, it's not far from the completely refurbished Grand Spa with special ski and wellbeing packages on offer.
Getting to the gondola link to Méribel requires a 7-8 minute uphill walk, or you can use a shuttle bus service which stops at the Hotel entrance.
Enquiries and bookings:
Peak Retreats
023 9283 9310, reservations@peakretreats.co.uk
---