Insight: Brides-Les-Bains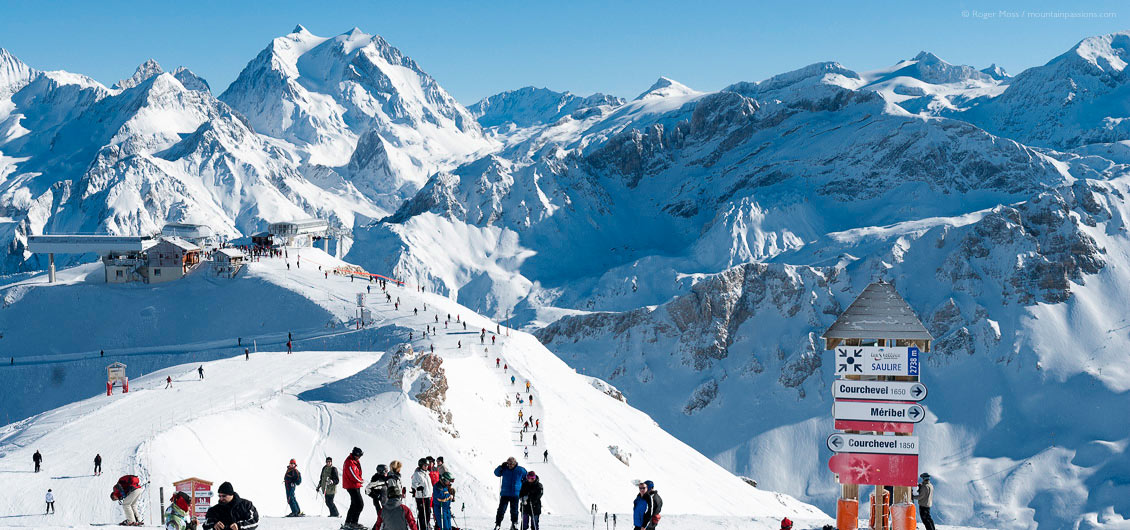 Insight: Brides-Les-Bains
After thirty-six hours of blizzard-like conditions, road access to many of the higher Savoyard ski villages is far from straightforward. Not that this need bother us unduly, since getting to Brides-les-Bains involves nothing more arduous than turning off a snow-free main road in Moûtiers and following the gentle curves of a sheltered valley. A mere 6km later we've arrived. This is too easy; can this really work as a credible ski base? That's precisely what we're here to find out.
Getting to Brides-les-Bains involves nothing more arduous than turning off a snow-free main road in Moûtiers and following the gentle curves of a sheltered valley. A mere 6km later we've arrived. This is too easy; can this really work as a credible ski base?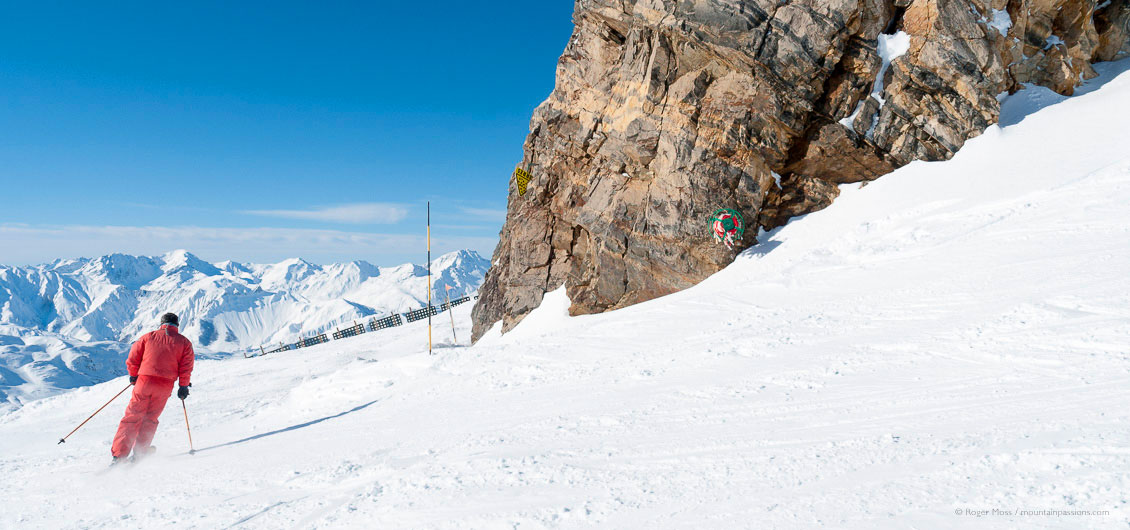 Some quality time…
All around the snow is still lying deep right down to the valley floor and billowing from the rooftops of the chalets and hotels. Meanwhile the first of another week's skiers can be seen checking the village boutiques for sale bargains, hiring equipment or making their way up to the Olympe gondola office to buy their lift passes.
After checking into our hotel and transferring our skis to their lockers we too spend some time looking around and enjoying an extended lunch, during which we contemplate the Trois-Vallées piste-map. It's an impressive sight, as befits the world's largest linked ski area. Better still, if you ignore the minor detail that Brides lies some way below the other villages, we're actually located right in the centre of things. At least that's the theory; tomorrow we'll see whether it still feels that way when we head up the mountain.
Familiar Territory
Next morning finds things pretty icy underfoot, but we make it up to the gondola in our ski-boots without mishap and climb aboard. Billed as a scenic journey, it's certainly that, floating hypnotically above a pristine snowscape and switching cables twice as it passes through intermediate stations at Les Allues and Le Raffort.
Twenty-five minutes later we emerge in Méribel 1450, snap into our skis and gaze at the dazzling array of lifts departing in all directions. So much choice. So, where do we go first? Playing safe, we head for familiar territory aboard the gondola which will haul us up to Saulire, gateway to the neighbouring Courchevel sector. At the exposed summit the views are incredible, and so is the snow depth, judging by the heavy moguling on the steep Combe Saulire, before things flatten out for the wide, immaculately-groomed run into Courchevel 1850. A couple of minutes later we're at 1550, little more than thirty minutes after arriving in Méribel.
Having satisfied our curiosity on this point, we back-track to Saulire and spend the rest of the day getting to know the wealth of varied terrain in the Méribel sector. In addition to the expected Red-graded steeps we also find some calmer cruising Blues, a combination which should suit everyone. None of this should be news to us, as we first skied in Courchevel many years ago. In those days, however, we'd been timid novices, and now find ourselves wondering why it's taken us this long to finally ski the slopes in the neighbouring valley, above one of the world's best-known ski villages. It's good to be back.
The following day we emerge from Olympe, re-ski a couple of Red and Blue runs, then take the Tougnete gondola and onward chairlift. At the ridge we're stopped in our tracks by one of the great Alpine panoramas. Somewhere hidden from view far below lies Saint Martin de Belleville, our target for this morning.
Our chosen route (recommended by ski journalist and ultimate ski enthusiast Arnie Wilson) is the Red-graded Jerusalem, which looks nothing special on the piste-map. Skiing it, though, is enormous fun, starting with a couple of steep (and today moguled) sections, followed by a series of fast, roller coaster humps, before turning suddenly to join a long Blue run for the final drop into the village of Saint-Martin.
After a relaxed restaurant lunch in the village square, we take the button-lift up past the novice area and climb aboard the chairlifts for the long ride back to Tougnete. By now weather conditions are deteriorating fast, making it unwise to head over to Les Menuires and maybe Val Thorens. Instead we drop down to more sheltered terrain above Mottaret and we fill in a few gaps in our knowledge for awhile, before schussing down to Méribel.
Rather than taking the convenient option of joining the return gondola, we decide instead to extend our skiing time by following Villages, a long Blue-graded trail for as far as snow conditions allow. Not surprisingly, we have it virtually to ourselves, and glide in a trance-like state through a succession of silent landscapes, before the piste narrows, drops through a straggling tract of woodland and snow-cover peters-out just above Les Allues. A short walk later we're joining the Olympe gondola at the village intermediate station for the final descent into Brides. It all works very smoothly – or would do if only the now outmoded ski-carriers on the gondolas were wide enough to take our modern but not overly-fat skis. After a struggle we're aboard, settling back to enjoy the view and feeling rather pleased with our day's skiing.
So yes, the concept of Brides-les-Bains as a base for the Trois-Vallées works very well, if you're happy to make the long gondola journey each day between the valley and the ski area. And in this case, 'ski area' really is something of an understatement.