Argentière
Chamonix Mont-Blanc, Haute-Savoie, French Alps
One big, bad mountain in the Chamonix valley, close to Swiss & Italian borders.
Quick access from Chamonix by shuttle buses and train (free to Carte d'Hôtes holders).
Driving from the UK is straightforward via Geneva, with a non-autoroute option from Lyon via Chambéry and Albertville. Straightforward transfers from flights into Geneva and Lyon.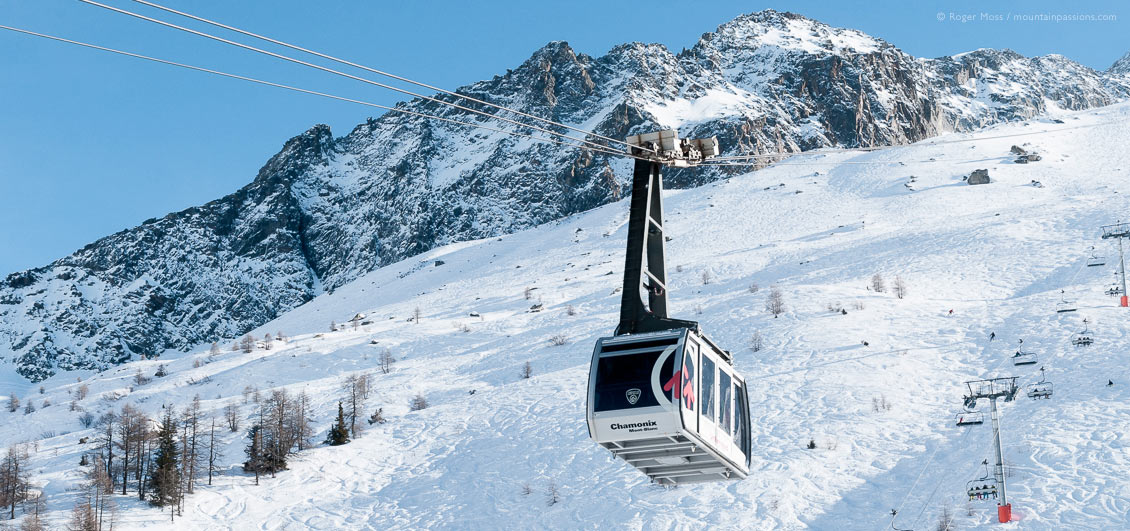 The Ski Area
Playground for competent skiers.
Legendary off-piste descent from 3275m altitude.
Confident all-mountain skiers are lured here by the siren call of the legendary Grands Montets, a high-altitude playground of black- and red-graded descents from 3275m all the way down to the village (1252m). For many years lift access was via the Lognan gondola up to 1972m or the Plan Joran chairlift to 1924m. Getting up to the mid-point of the mountain became easier when the latter was replaced by the 10-person Plan Joran gondola, which now drops skiers at 2138m. Their arrival point at or slightly above the Lognan area is beside the only intermediate terrain you'll find here. The runs are quite limited but are high on scenic value, and some tend to be quieter than the big-draw areas higher up the mountain.
Heading higher means taking a gondola from Lognan to 2765m, to ski a bracing red-graded piste back to the base of the lift or take a longer black which snakes its way down to Combe de la Pendant (1857m). They might not sound like much, but the black has a pleasing sense of wild, remoteness and also drops you at a mountain restaurant.
Departing from Lognan is a high-speed chairlift heading up to 2581m. Take this and you get to ski a quite long red or a choice of two blacks, one of which feeds neatly onto the return red to the village.
The main attraction, though, is the second-stage cable-car ride up to 3275m. Be prepared for long queues at most times of the day, and for a long climb down icy stairways from the top station to the launch point. The views are sensational, and so is the marked and patrolled ski terrain – steep, deep and ungroomed, which is why it's graded black. The other off-piste opportunities are among the best in the Alps, although the presence of crevasses (not all of them obvious) in areas on the glacier means that your best skiing companion is a qualified local guide.
Resort Information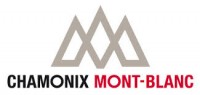 Argentière
Pistes Total:
28 km

5 Blue
4 Red
6 Black
Ski Resort Lifts :
8
4 Chairlifts
2 Gondolas
2 Cable Cars
Chamonix Mont-Blanc
Pistes Total:
>170 km

11 Green
33 Blue
32 Red
13 Black
Ski Domain Lifts:
63
2 Magic Carpets
18 Draglifts
23 Chairlifts
8 Télémix Gondola/Chairlift
8 Cable Cars
3 Funicular
Green Credentials...
The Chamonix Valley has been awarded the Flocon Vert label for its environmental actions.
Since February 2009, all the villages in the Chamonix-Mont-Blanc Valley have been engaged in a voluntary initiative to reduce greenhouse gas emissions and adapting the area to climate change. The Climate and Energy Area Plan has a total of 184 actions and was set up in consultation with major stakeholders in the Valley.
Free public transport by bus and train throughout the Valley with a Carte d'Hôte pass.
Travel by fast TGV train to St Gervais les Bains - le Fayet then take the Mont Blanc Express which serves all the villages in the Chamonix Valley.
---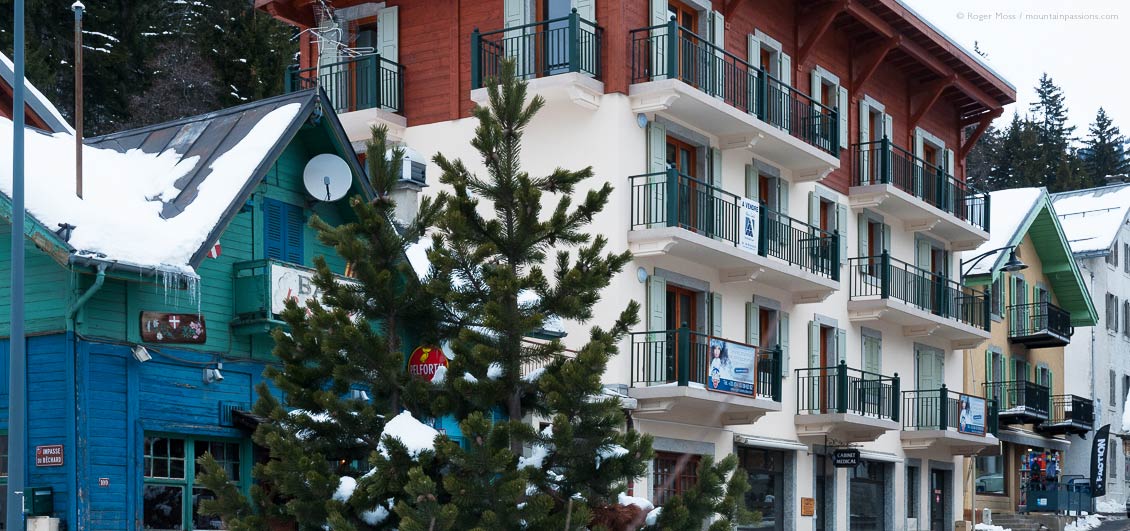 The Ski Village
Year-round community with all services.
Accessible via rail to its' own station.
While it won't suit everyone, we have a soft spot for Argentière. After the scale and sophistication of Chamonix it all feels somehow much more down-to-earth, particularly in the historic heart of the village, which is largely invisible to through traffic. What is immediately obvious, though, is the look and feel of a year-round working community which just happens to have a world-class ski area on its doorstep. This explains why among the usual ski shops and outdoor wear boutiques you'll also find snug, friendly bars and a good-sized supermarket, and why it feels so laid-back once all the skiers are way up there on the mountain.
Which isn't to say that it's escaped the attention of those hankering to invest in mountain property. It's no accident that just a few steps from a stylishly-transformed set of apartments by Savoyard developer MGM Constructeur you'll now find a chic-looking restaurant targeting an upmarket clientèle. Take a stroll around the streets of the old town and you'll find further signs that we're not alone in thinking that this would be one of the more attractive locations for a Chamonix valley hideaway.
It's accessible, too, and has its own Gare SNCF served all year round by the Mont-Blanc Express rail services between Saint-Gervais and Martigny (across the Franco-Swiss border).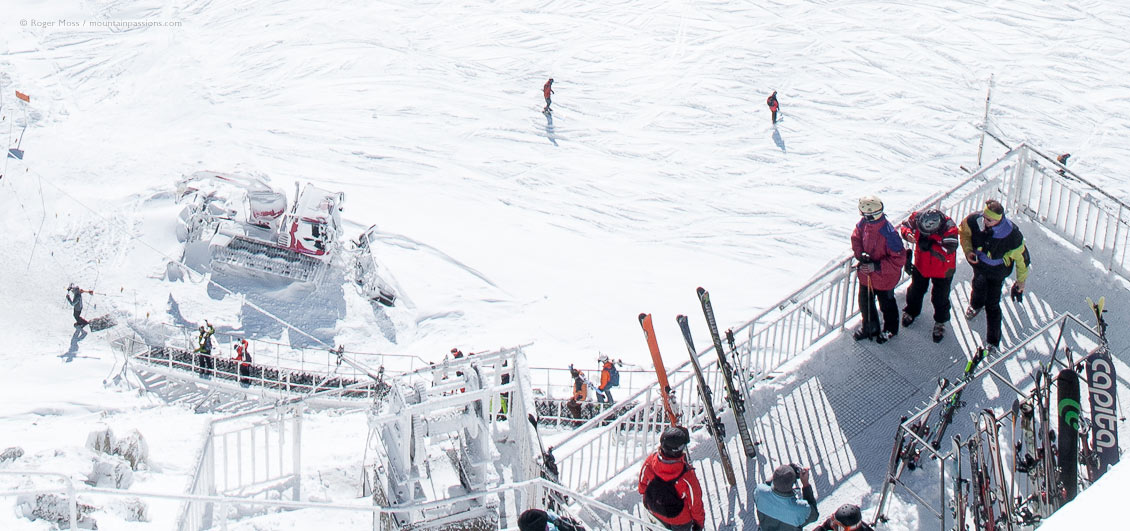 Why go skiing in Argentière ?
North-facing terrain (and a glacier) means that snow quality holds up well, so it could be a good bet if you're considering a late-season visit. Be aware, though, that Argentiere's reputation as a destination for advanced skiers is well founded – not least since the classic terrain is generally left unpisted.
If that's not you then it's best regarded as an interesting day visit during your wider discovery of what the valley and combined lift pass have to offer.
That said, if you're a beginner in a mixed-ability group then there's a dedicated debutant/ski-school area, along with a handful of intermediate runs by way of a next-stage evolution. The problem comes once you outgrow those, at which point you're straight into steep red- and black-graded territory with nothing to ease you in gently and build your confidence.
Skiing There
Beginners / Families
Intermediates
Advanced / Expert
Mountain Scenery
1 Snowparks
Cross-Country Skiing
14.5km Cross-Country and Nordic Ski Trails
Yes please...
Great destination for expert skiers who love a challenge.
New debutant areas make this a more beginner friendly ski area.
Lively village with great atmosphere.
Yes but...
Not much skiing here for intermediates though there are great blue and red graded runs at nearby La Balme.
Ski buses to and from Chamonix get crowded so avoid busiest times.
Our Tips
Head up to Grands Montets. Even if you don't ski down the views are amazing.
Practical Information
Le Cristal
Le Cristal d'Argentière is a 4* residence which is located right in the centre of the resort of Argentiere, 50m from the tiny train station and the shuttle bus stop to the ski lifts and Chamonix. The Grands Montets cable car, the ski school and kindergarten are just 300m away.
Enquiries and bookings:
Peak Retreats
023 9283 9310
reservations@peakretreats.co.uk
---