Driving to the French Alps
Taking it easy on France's roads
As winter approaches it's time to think about driving to the Alps again, an annual ritual which is a fact of life for skiers, particularly those who value the independence and economic advantages of self-catering accommodation, along with some pretty tempting cross-Channel deals. Which begs the obvious question: surely there must be a way of turning the dreaded long slog into an altogether more pleasurable experience? To help find the answer we decided to find out for ourselves what might be achievable with the benefit of a little lateral thinking.
Surprisingly, the drive-times from the Eastern Channel ports to Grenoble are just 45min more than to Albertville..
On the road again
The French road network makes driving simple and efficient, but the distances involved remain significant. Clearly, with two drivers it's perfectly possible to simply press on and go for it, but there are compelling arguments against this, not least breaking the journey with an overnight stop along the way to take the pressure off. Another is that by not driving at or near the speed limit you'll achieve significant savings in fuel costs, which can then offset the cost of en-route accommodation – still available at great prices using better budget hotel chains in convenient locations close to major routes and large towns.
Book an overnight stop
Try to set yourself a target, ideally on the outskirts of a character town like Auxerre, Beaune or Mâcon. Then, if you reserve a room by booking ahead online those late nights in lonely service areas will be a thing of the past. Most chain hotels allow you to check in at any time of the night but make sure you have your booking details with you and the bank card with which you made your reservation. Many are located near key autoroute intersections, and close to affordable restaurants.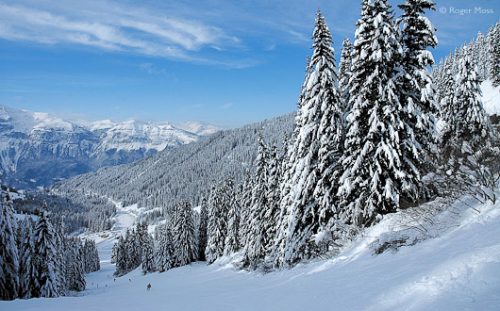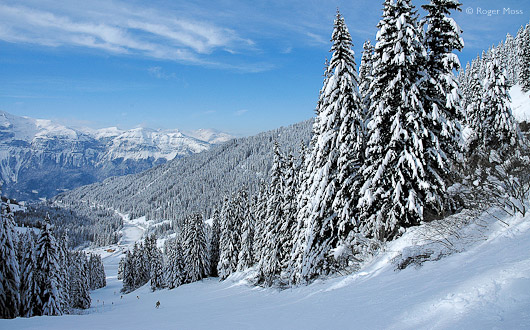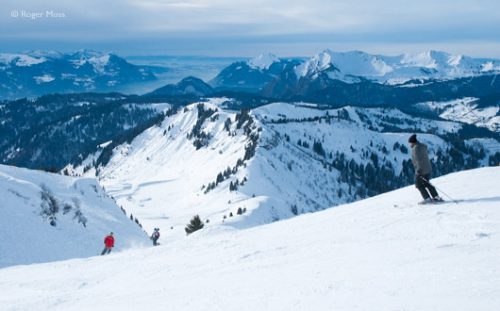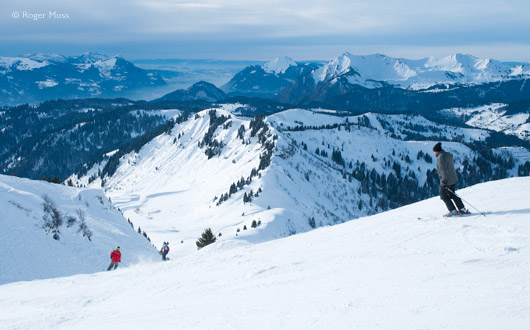 Via Geneva – or Lyon, Chambéry and beyond?
Ferry services to Calais, Boulogne, Le Havre or Dieppe allow you to slot neatly onto the French autoroute network. The onward route south is the same, regardless of your destination, until just before Mâcon.
If you're heading for the northernmost ski areas like the Portes du Soleil (Avoriaz, Morzine, Les Gets, Châtel), the Grand Massif (Flaine, Samoëns, Les Carroz, etc. ), the Massif des Aravis (La Clusaz, Le Grand Bornand) or Chamonix-Mont Blanc (including Les Houches, Saint Gervais, Les Contamines and Megève), Courmayeur (via Mont-Blanc Tunnel) or the Espace Diamant (Les Saisies, Notre-Dame de Bellecombe, Crest-Voland, etc.) you'll peel-off past Bourg-en-Bresse towards Geneva.
The same applies to Swiss resorts of Verbier, Crans Montana, Zermatt and Saas Fee. If you're skiing in France, stay on French territory; should you venture onto the Swiss autoroute system customs officials will demand 40€ for a 1-year vignette. If you need one, however, you can save time queueing at the border by ordering it online: www.tolltickets.com.
If you have your sights set on places like the Tarentaise (Les Arcs, La Plagne, Val d'Isère, La Rosière, Tignes etc.), the Trois-Vallées (Courchevel, Méribel etc.) or the Maurienne (Valloire & Valmeinier, Val Cenis Vanoise, etc., plus lift access to Val Thorens and the 3V from Orelle), continue south around Lyon then follow signs to Chambéry.
Heading for the Southern French Alps?
Surprisingly, the drive-times from the Eastern Channel ports to Grenoble are just 45min more than to Albertville, the relevant autoroute exit point being midway between Lyon and Chambéry. Grenoble opens up a wide range of ski area options, with Chamrousse right on your doorstep and Alpe d'Huez, Vaujany, Oz-en-Oisans, les Deux-Alpes and Les Sybelles all within an hour or so's drive.
Although it isn't much further, La Grave is currently innaccessible by road from Grenoble, due to the closure of the nearby Grand tunnel du Chambon after landslides. However, you can still reach it via the Col du Lauteret from Serre-Chevalier and Briançon. You can drive to Briançon via Chambéry on the A43 autoroute and the Tunnel du Fréjus (which has a preferentiel tarif during these enforced diversions). After the tunnel on the Italian side leave the autoroute at Oulx, following signs to Cesana and the Col du Montgenèvre. Briançon is just beyond the col, so you can continue to access the destinations above.
Alternatively, there's cross-border skiing in the Via Lattea (Montgenèvre, Clavière, Sansicario, Sestrière, etc.) is close at hand, as is the scenic family station Puy Saint Vincent, or you could continue down to the Forêt-Blanche (Vars & Risoul 1850). If the Col du Lauteret looks too risky, there are other options: Briançon is readily accessible from the Vallée de la Maurienne (see above) via the Fréjus Tunnel, although tolls are pricey at 40.90€ (51€ for a 7-day return). Alternatively, head south from Grenoble and back up again beyond Gap, itself a gateway to lots more fine skiing in places like Orcières 1850, Les Orres, le Dévoluy, Pra-Loup and Val d'Allos.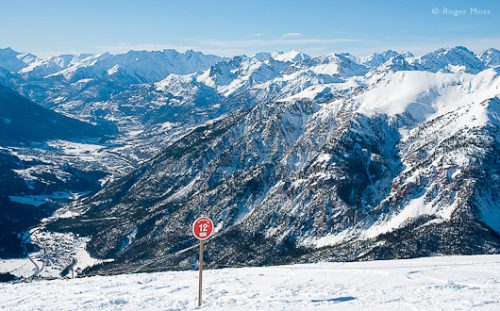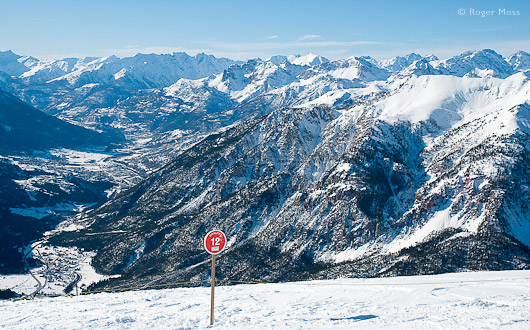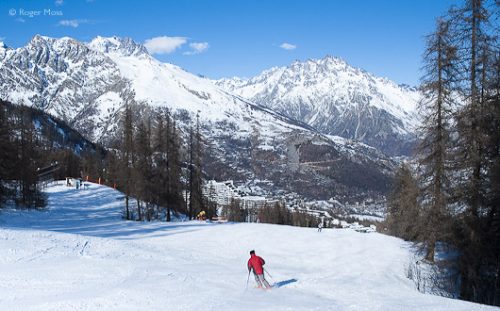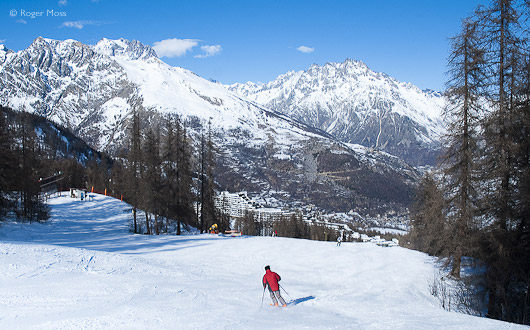 Back to The Routes…
French National Routes (prefixed by an 'N' on a green background) are long-distance routes within France, and can offer a way of seeing more of the real France. Inevitably, they are generally slower than autoroutes as they pass through towns and take local traffic, but offer an interesting alternative if you're in no hurry and wish to avoid tolls.
French Autoroutes
Not every autoroute charges tolls – sections are often free around cities and where no alternatives exist. Tolls (péage) are calculated by distance travelled. Take a ticket on entry and pay by cash or card when you exit a péage section. Lanes marked CB accept most major credit and debit cards. Avoid lanes marked only by an orange 't' as these are reserved exclusively for vehicles equipped for automatic payments. If you are driving solo in a right-hand drive car see Sanef Tolling or check out Bip and Go, where for a small fee you can get an electronic tag so you can use the télépéage lanes. It avoids having to scrabble around for change or a bank card and will help avoid queues at major tolls as you will often find 30kmph "drive-through" lanes are fairly clear. You only pay for the months you use the tag and there's no contract.