Top 10 Summer Activities
Enjoying everything the mountains offer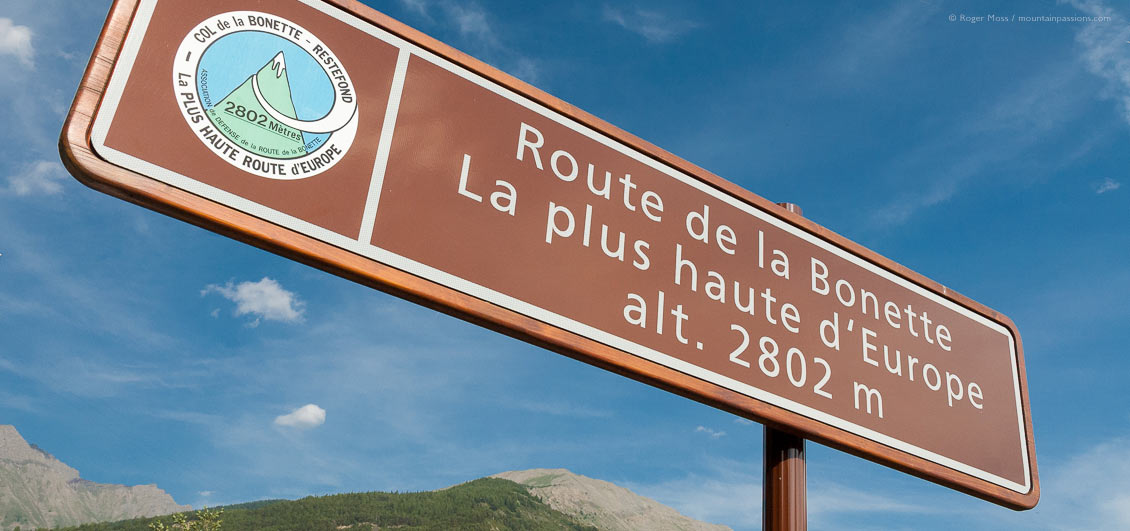 1: Break free on a bike…
You might be able to pedal up the mountains like the pros in the Tour de France, but for cycling softies it doesn't have to be an uphill slog. Most areas have a choice of signed itineraries to suit all levels, and you're free to do as much or as little as you please. But if are feeling fit some classic climbs are closed to motor vehicles on certain days in summer, to allow cyclists to enjoy them in safety and at their own pace.
The Maurienne Valley in the Alps claims to be the biggest cycling area in the world. Visit the VeloMaurienne pages for suggestions of where to stay, full details of the routes and other useful links. If you're a competitive rider you can make timed ascents on 16 itineraries (you'll need to rent a timing chip from the local Tourist Office).
Another especially good area for cyclists is the Vallée de l'Ubaye in the Alpes de Haute-Provence. For those who enjoy a challenge there is also a special challenge – the "Brevet des 7 Cols " certificate for completing the seven passes which include La Bonette, one of the highest road passes in Europe. There's special informative signing and the Col d'Allos is reserved for cyclists every Friday morning throughout July and August.
See our hands-on feature on the Route du Parpaillon, an epic high-mountain route for walkers and cyclists above the Vallée de l'Ubaye, among literally breathtaking mountain scenery.
If cycling uphill still doesn't appeal you can always take your bike up the mountain on a ski-lift. Most resorts operate a limited number of lifts in the summer for walkers and cyclists. See our feature on mountain-biking in Les Saisies where the combination of lifts and shuttle-bus services make cycling nothing but a pleasure. Châtel, in the Portes du Soleil area of Haute-Savoie, in the northern Alps, has 15 chairlifts which can carry mountain bikes, and offers 600km of tracks, 19 trails and a bike park. Buy a Multipass card for discounts on activities throughout the area – great for families.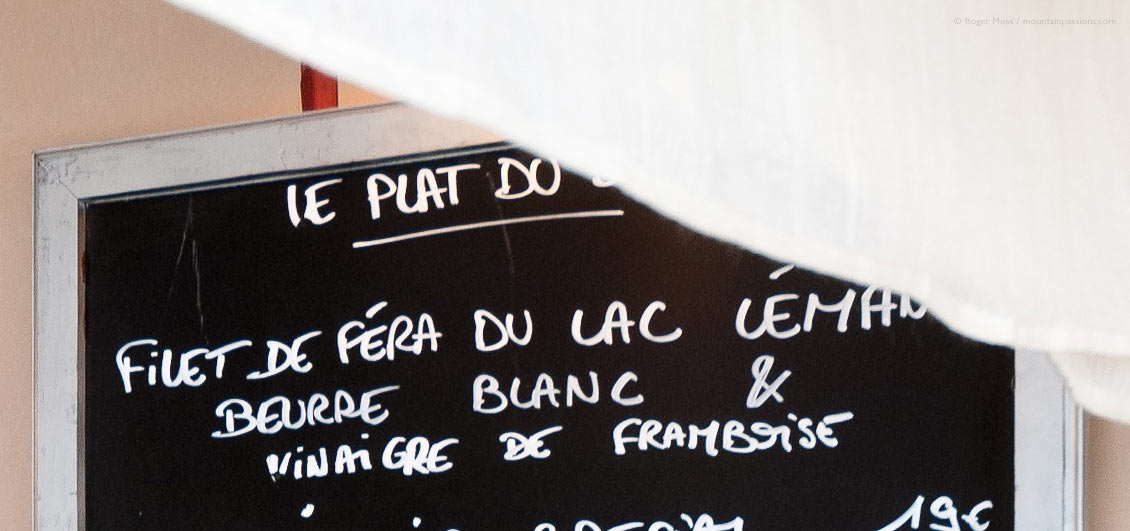 2: Sample fine local cuisine…
Mountain produce and traditional cuisine are of the highest quality and deservedly popular in the mountains, where welcoming visitors is a proud tradition. To sample authentic cuisine visit a mountain auberge or restaurant where the menu can often appear relatively limited but where you will be guaranteed a delicious and hearty meal made entirely from local produce.
If you want to push the boat out, the Alps are blessed with more than their fair share of Michelin-starred chefs. A visit to one of their restaurants promises an unforgettable meal in extraordinary surroundings.
Useful addresses:

All tried and tested!
La Bouitte, 73440 Saint Martin de Belleville
La Grange Restaurant, Route d'Autun, Saint-Lary-Soulan, Pyrénées.
La Ferme, 1078 Route du Col des Aravis, La Clusaz.
L'Auberge D'Anthy, 2 rue des Ecoles, 74200 Anthy-sur-Léman.
La Ferme de la Fruitière, 337 Route de la Plagne, Morzine
Le Vaffieu, Le Pleney, 74110 Les Gets.
Hotel Restaurant La Ferme de Chozal, 73620 Hauteluce.
Talking of food, there's nothing better than visiting a local market, talking to the producers and buying a few items for a picnic or evening meal, to savour the true taste of the mountains. Most villages hold weekly markets, even in ski resorts such as Tignes you'll find authentic produce, fresh roast chickens and probably hot tartiflette.
---
3: Ride the waves…
When things are hotting up, what could be more refreshing than dipping into some white-water sports? Snow-melt and glaciers create torrents and turbulent waters which are just great for water-lovers seeking excitement, fun and thrills.
Group activities include rafting and canyoning, but there are plenty of places where you can hire a kayak or canoe if you are experienced and prefer to go your own way. An increasingly popular sport is hydrospeed or riverboarding where all you need to descend a white-water river is a wetsuit and fins, life-jacket, helmet and a flotation board. Prices vary, but expect to pay from around 35€ per person for hydrospeed, and from around €50 per person for rafting or around 250€ for a group per descent. Always go with qualified guides – check with the local Tourist Office if you are unsure.
For more information and a comprehensive list of where you can take part in these exciting sports visit the Savoie Mont-Blanc website.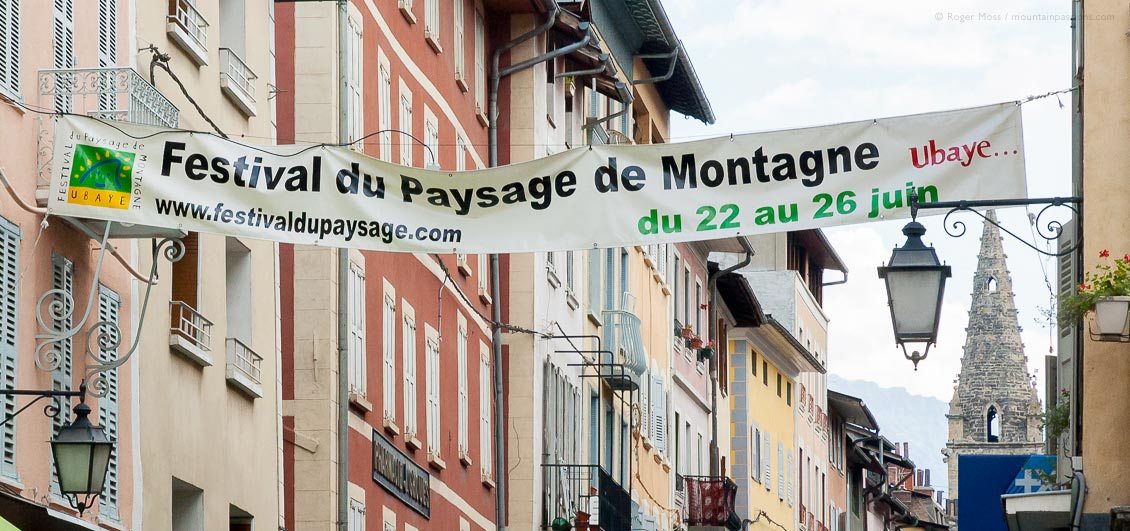 4: Share the fun of a local festival…
There are all kinds of summer festivals to enjoy. Most villages and towns will have events and festivities, where you'll find plenty of local produce, a big helping of hospitality and fun for everyone. If you're the sporting type you can take part in a whole range of competitive events, while music lovers can simply sit back and relax or get up and dance to the music. There's sure to be something to your taste – and what better setting could there be?
Some festival events to look out for:
Mid-August: Fêtes Latino-Mexicaines, Barcelonnette, Vallée de l'Ubaye. Barcelonnette celebrates its South American connections with a week of latin rhythms and dancing in the streets.
2nd Saturday in October: Retour des Alpages, Annecy (photo: Cider-makers demonstrating their craft, Annecy). A traditional folk festival which includes crafts events, demonstrations of traditional trades plus a procession of animals returning from the mountain pastures. www.lac-annecy.com. It's a real spectacle.
Late August: Au Bonheur des Mômes Festival at Le Grand Bornand. One of the most popular festivals in France and Europe, it includes shows, workshops, exhibitions, giant games, children's books and numerous amusements. www.aubonheurdesmomes.com

5: Visit a mountain cheesemaker…
Find out more about the traditional methods of cheese-making in the valleys and the high alpages, where you can see the production process – then sample and buy the best the region has to offer. In the Mont-Blanc area there's even a cheese touring route created to help visitors discover the processes of traditional cheese-making. The tour takes in producers and dairies who welcome visitors and who keep the traditions alive. Leaflets are available from Tourist Offices in the Mont-Blanc area.
See Nicolas Baud at the Fruitière de Morzine demonstrating the making of the morning's batch of cheese while he explains the process and traditions of local cheese-making. M. Baud will translate into English if you make yourself known. An introductory video (available in English) plus a visit to see the maturing cheeses rounds off a fascinating hour or so. Afterwards, visit the shop (the only place in Morzine to buy the cheese), which also sells a wide variety of other local products and gift baskets. Visits are organised by the Tourist Office, where you can get more information.
See our page on Alpine Cheeses or read about our visit to a maker of Beaufort cheese high above the Lac de Roselend in the Beaufortain.
---
6: See tradition in action…
Wherever you travel in the mountains and valleys you'll find craft workers whose skills have been passed down through generations, and who produce work of extraordinary quality. Many traditional working practices can be witnessed on fascinating guided visits to mills, dairies, potteries, glass-makers, wood- and stone-carvers, and more. A visit to the local Tourist Office will provide information on local craftsmen and visit options.
Arpin Wool Mill, 2 rue de la Filature, Séez. Makers of le Drap du Bonneval, a traditional woollen cloth, still woven on machines now listed as historic monuments. Today big names in interior design use these exceptional materials. Fabrics, blankets, cushions, curtains, clothes and accessories are all available for purchase in the boutique.
Moulin de Burdin, 73440 Saint-Martin-de-Belleville. This is a grain mill, its mechanism entirely restored, which is open to the public. Contact the Tourist Office.
Morzine slate workshops.
Take a guided visit to a slate-producer for a fascinating insight into its origins, how the slate is mined and crafted, and to watch the craftsmen in action. Contact the local Tourist Office.
Sawmill and Moulin du Raffort, Méribel. Both have recently been restored and an audio-visual exhibition reveals the work of the woodsman and the miller. Contact the Tourist Office.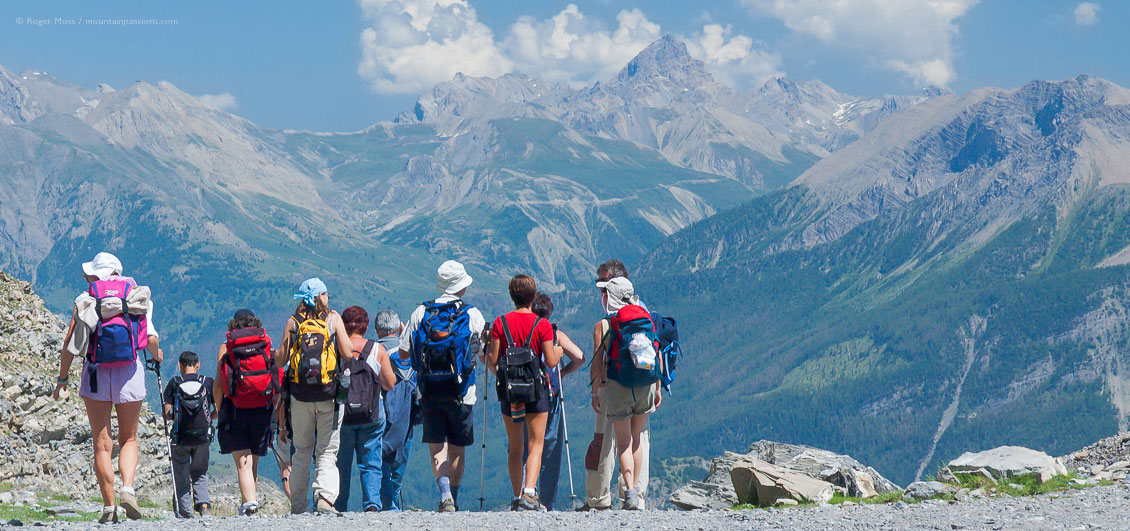 7: Discover fun ways to get walking…
A great way to discover an area is by joining a guided walk. Various themes are offered, so look in any Tourist Office for a list of outings by registered and qualified local guides. Children often don't like the idea of walking, but they'll jump at the chance to join you on a large-scale treasure trail or treasure hunt. It's the ideal way to get them walking for miles and learning without realising it. Megève is organising a treasure hunt available in comic strip form and on the internet. Once you've solved the riddles, all you have to do is enter the answer online for a chance to win free gifts.
Geocaching® is the next generation of treasure hunting, in which a GPS is used to find the 'treasure'. Some footpaths in Savoie Mont-Blanc have been specially equipped for GPS technology and other equivalent systems. Available at various resorts including La Tania, Les Saisies, Les Gets and Savoie Grand Revard.
The Savoie Mont Blanc website is a good place to start for ideas with comprehensive lists of walks and other activities.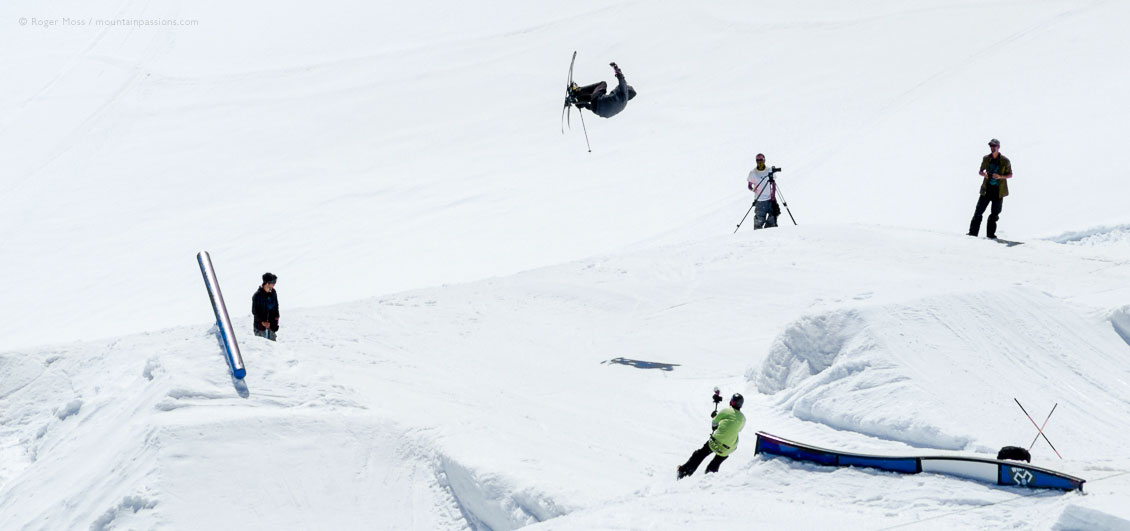 8: Ski or snowboard on a glacier…
If you just can't get enough skiing during the winter months, or want to combine snowsports with a huge range of other summer activities, then head for Les Deux Alpes or Tignes. Les Deux Alpes boasts Europe's highest and biggest glacier, on which you can ski between June and September. Tignes is open for business during this period on the Grand Motte Glacier which has 20km of runs and is the summer training ground for many professionals, including freestylers who come to enjoy the snowpark.
Softer summer snow suits learners very well, and of course, little chance of getting freezing cold on these slopes…
More information:
Les Deux Alpes
Tignes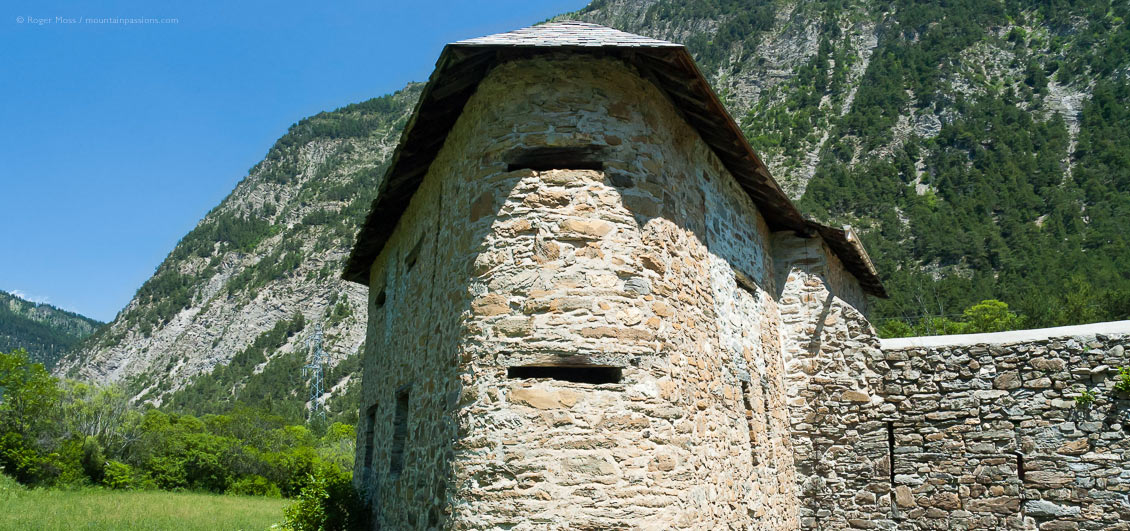 9: Step into history…
From Baroque churches with dazzling interiors to historic border fortresses, Belle Epoque thermal spas, tramways and funiculars, there's something surprising for everybody, whatever their interest.
Visit local museums, such as at Saint-Martin de Belleville in the Three Valleys for an insight into life in the mountains, architectural styles, traditional skills and the development of the tourism.
We enjoyed visiting the museum in Barcelonnette in the Valley de l'Ubaye, in the southern French Alps. Housed in one of the splendid Mexican villas for which the town is renowned, the museum gives a fascinating insight into the heritage of the valley people and its natural history.
Journées du Patrimoine. For one weekend in mid-September heritage sites throughout France have free or reduced entry. Included are sites not normally open to the public.

10: Unwind in a thermal spa…
From the 17th Century thermal spas in the mountain areas of the Alps and Pyrénées began to attract wealthy visitors. The advent of mass tourism in the early 20th Century brought about an expansion of the spa towns, with villas and hotels built to accommodate the new influx. While thermal spas (whose mineral-rich waters each offer specific benefits) continue to treat sufferers of many ailments, the current trend for relaxation, well-being and spa treatments also finds spas once again providing luxurious escapes from everyday cares and pressures. Today thermal spas are thoroughly modern and accessible centres where the whole family can relax and play together. For an introduction, visit one of our selections.
Some Pyrenean spa suggestions:

All tried and tested!
Balnéa, Les Jardins de Balnéa, 65510 Loudenvielle.
Les Bains du Rocher, Ave du Docteur Domer, 65112 Cauterets.
Aquensis, Rue du Pont d'Arras, 65200 Bagnères-de-Bigorre.