Routes, trails and cols
Summer cycling challenges 2021
Summer holidays in the French Alps offer a wealth of cycling opportunities. Discover the latest about e-bikes, mountain-biking, long-distance trails, easy rides and challenging cols, plus a run-down of the best summer cycling events.
Summer Mountain Biking
A wealth of dedicated trails, bike parks and specially adapted bike-carrying chairlifts have made the fun and excitement of cycling in the mountains accessible to just about everyone. Hardcore downhill fans, for example, can now pack in more adrenaline-pumping descents against the clock than ever before, testing both their skills and reactions on trails graded according to their technical demands, much like ski pistes. Since full-on riding like this is also a testing time for their bikes, technical support services are usually on hand to deal with any equipment issues, including supplying and fitting replacement components.
Not that all on-mountain rides need be quite so tough. Fit mountain bikers can clock up as much mileage as they wish on the trails of pioneering areas like the Portes du Soleil, where day-long circuits will take them seamlessly into neighbouring Switzerland and back again, with plenty of time for a relaxed lunch-break along the way. At the other end of the scale, though, are shorter family trails like those we tried at Les Saisies, which enable less-advanced riders and even beginners to get a reassuring feel for the sport in unpressured safety.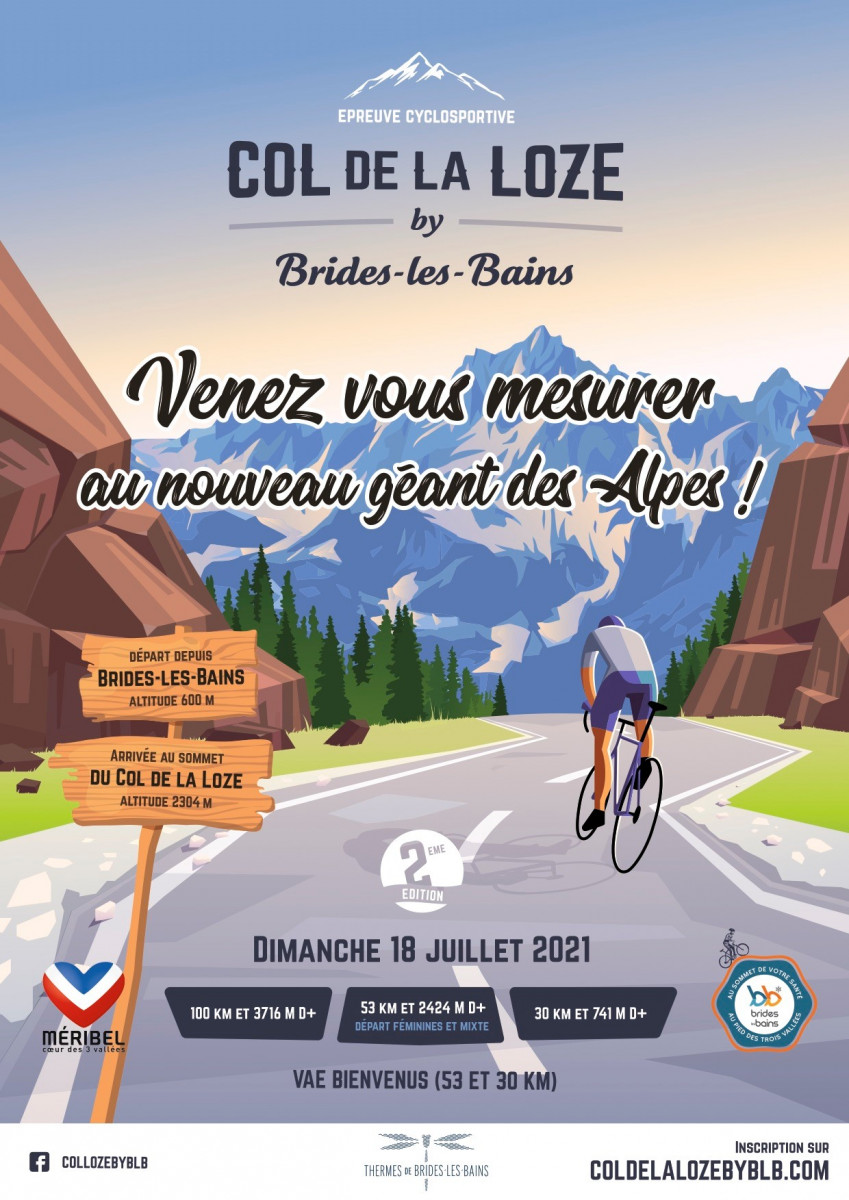 Road cycling
The annual Tour de France has countless followers across the globe, many of whom come to France to see the action on the epic mountain stages from the roadside. Increasing numbers of cyclists attempt their own personal goal on one of the legendary Alpine or Pyrenean climbs. If this is you, look out for car-free days which happen on most of the cols during the summer. These are days when traffic is excluded from part or all of the climb enabling anyone to ride to the top at their own pace in the relaxed atmosphere of a car-free road.
Pyrénées Cycl'n trip
In the Pyrénées, over 5 days, 11 unmissable cols will be reserved for cyclists looking to challenge the climbs by bike. Every day from July 19th – 23rd from 9 a.m. to 12 noon, 1 to 3 passes will be closed to traffic to guarantee your safety. The climbs are not timed, they're only for your riding pleasure, and a snack offered by volunteers on arrival. Among the possibilities is the Col de Val Louron – Azet on July 19th, the Col du Portet on July 20th, in the footsteps of the Tour de France 2021 stage of July 14th, with an arrival in Saint Lary Soulan. But also the Col du Tourmalet on July 21st, which will have been crossed by the pro riders a few days before. For more information visit Pyrénées Cycl'n Trip
---
Electric bikes
Electric bikes have really taken off at Alpine resorts over the past few summers. E-bikes are the same as ordinary bikes except on the handlebars, aswell as brakes and gears, there's a throttle. Squeeze or twist the throttle and the bike is propelled forward by an electric hub motor mounted at the front, mid or rear, and is powered by a rechargeable battery.
In the same way that ordinary bikes are adapted to different terrain, you will find various models of e-bike. You might see VTTAE (velo tout terrain assistance electrique) or VTTE (Vélo tout terrain electrique) for all terrain or off-road cycling but you can also get a hybrid version known as a VTCAE (vélo tout chemin à assistance electrique) and a road bike version VAE or vélo route electrique.
---
Long-distance Routes
If you want to ride long distance, what about trying the Route des Grandes Alpes? We drove the route some while ago, but doing the 720km between Lake Geneva and Nice by bike would be an amazing adventure. If that sounds like too much of a challenge to start with, check out some of the other dedicated cycle routes in the Alps and the Pyrénées.
Veloroutes
Follow one of the long distance Eurovelo routes and you'll be joining thousands of like-minded European cyclists taking advantage of these dedicated routes. Check out websites like FreewheelingFrance which offers practical advice, details of guided and self-guided holidays and information about travelling with your bike or hiring equipment.
Voie vertes
Voie Vertes are cycle trails of varying length on relatively easy terrain, usually a surfaced path or quiet road. They are ideal for leisure cyclists who want to take it easy and admire the scenery, occasionally passing through villages and small towns – ideal for a lunch break or a visit to a local attraction.
See our account of the Sentier des Bords des Dranse – an easy cycle route which follows the course of the river for about 11km from Châtel to Abondance. In summer, you can dine at one of the village restaurants then load your bike onto the shuttle bus for a free ride back to Châtel. Information www.chatel.com
---
Summer Events 2021
18 – 23 JULY THE TRANSMAURIENNE VANOISE
---
Six-day mountain-biking challenge. The 33rd edition with events and challenges for all levels and ages. www.transmaurienne-vanoise.com
26-30 August LA ROSIERE BIKE WEEK
---
A week of events dedicated to cycling, mountain biking and e-bikes. www.larosiere.net
28 -29 August MEGAWATT, SAMOENS
---
The mountain e-bike festival dedicated to the electric bike. Beginners and experts will be able to test e-bikes and go on tours with instructors. Entry 12€.www.samoens.com