Summer Holidays in the Mountains
Take a fresh look at altitude holidays
The popular image of many mountain regions, particularly the French Alps, has become so inextricably linked to winter sports that it's tempting to assume that in summer everything must simply shut down and go to sleep until the arrival of the next ski season. But as increasing numbers of visitors are discovering, when the snows have retreated and pristine pastures are ablaze with wildflowers, life at higher altitudes actually steps up a gear or two. Be there and experience it first-hand, and your perception of summer holidays in the mountains will change forever.
…as increasing numbers of visitors are discovering, when the snows have retreated and pristine pastures are ablaze with wildflowers, life at higher altitudes actually steps up a gear or two.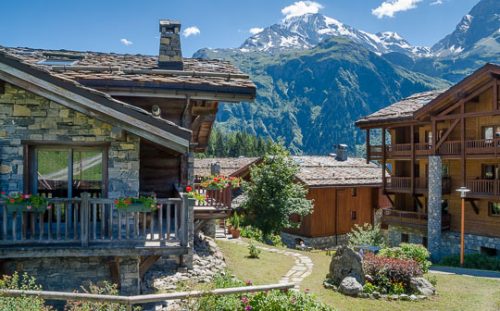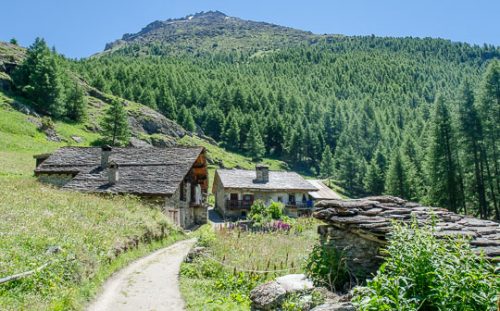 No longer the preserve of the privileged few…
Until relatively recently the leisure opportunities of the high places in summer were enjoyed largely by walkers, climbers and those from a privileged background who travelled from across the globe to pursue outdoor activities in classic Alpine settings like Chamonix, often cited as the birthplace of it all. Indeed, here and in a handful of similarly illustrious locations (Megève springs immediately to mind) the rich and reclusive still come to unwind and be comprehensively pampered. But there are also clear signs that what the French are fond of referring to as 'the democratisation of the mountains' is finally moving in a meaningful way from a noble dream to solid reality. In other words, the mountains really are there for all of us to enjoy.
Fuelling the escalating interest in mountain holidays is a potent combination of factors, not least the effects of our changing climate. While recent ski seasons have produced generally satisfying snowfalls, summers, on the other hand, do seem to be getting hotter – sometimes uncomfortably so.
Time for a change of climate…
In fact, at times like these more independently-minded holidaymakers have been observed abandoning furnace-like beaches and plains and heading off in search of more agreeable conditions at higher altitudes. Many will find them relatively nearby, in areas like the Alpes d'Haute Provence and Pyrénées Orientales, where they end up already planning their next holidays here or among the wealth of possibilities in Savoie and Haute-Savoie. Either way, they also find that cooler daytime temperatures bring with them a welcome bonus – a chance to rediscover the long-lost joys of sleeping soundly without the constant hum of air-conditioning (or hungry mosquitos). Sounds like luxury redefined to us.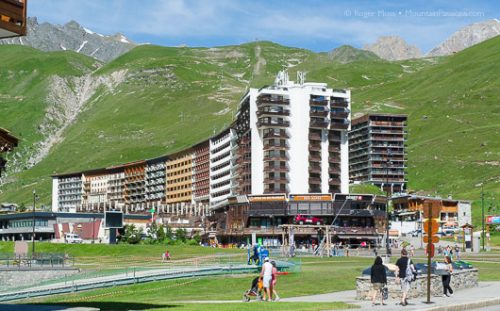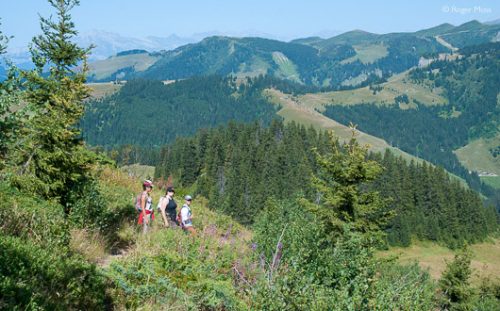 The original natural high…
In recent years France has witnessed phenomenal growth in the number of people from both home and abroad (particularly young families) opting for activity holidays. Brittany showed the way, and now it's the turn of the mountain areas to benefit from this wind of change. Here at MountainPassions we don't need too much convincing of the range and quality of what's on offer, as you'll see from our recent Top Ten Mountain Activities feature. But we're also realistic enough to be aware that not everyone will view the prospect in quite the same way. So we'll state here and now that it's emphatically not necessary to be super-fit (or fixated on becoming so) to fully appreciate all the simple things like pure mountain air, incredible scenery and more than enough space to head off and explore wherever the mood or the path takes you. On the other hand, if you prefer a more managed environment, you can simply relax beside the pool (or picnic at a lakeside beauty spot) or perhaps enjoy a relaxing round of golf, all without sacrificing any of the grandeur of the surrounding scenery.
Mountain expectations…
Not surprisingly, French mountain tourism has changed ('transformed' might be more appropriate) a lot in recent years. Increased prosperity and leisure time have contributed to steadily-rising visitor expectations, to which property developers have in turn responded by creating a whole new generation of premium leisure accommodation, particularly in the self-catering sector. Once again we have the ski industry to thank for many of the larger and more comprehensively-appointed new developments, which these days look beyond ski season lettings to contribute to their financial viability.
The result, for today's self-catering visitors, is a steadily-expanding choice of 4-star serviced accommodation with on-site guest facilities including indoor swimming pools, fitness suites, saunas, spas and beauty treatments, all at rates far below those available to skiers and other winter visitors. Confronted by this kind of premium quality accommodation and services, we suspect that many potential visitors who are more accustomed to holidaying elsewhere will be checking and then re-checking quoted prices – the value is often simply unbeatable.
The individual touch…
But larger accommodation suppliers certainly don't have a monopoly when it comes to stylish, new-generation accommodation. The longstanding reputation for warm hospitality was established by countless small independent hoteliers and restaurateurs, who continue to uphold the tradition. Here, too, standards of comfort and service have risen dramatically, as a glance at the signatures gracing the guest-books of some of the more celebrated addresses will confirm.
Rubbing shoulders with the expected boutiques selling outdoor clothing and equipment you'll now find a new breed of owners offering retro-chic interior furnishings and decorative items. To many people, it seems, a summer holiday in the mountains just isn't enough; they want to take a little (or in some cases a lot) of the spirit of mountains home with them and keep the dream alive. Until the next time.