Cheaper exchange rates
Why mountain life gets cheaper with better exchange rates
February 18, 2016
Working for himself as an accountant gives David the flexibility to split his time between his UK home in Sussex and his home in the Savoie region of France. It also means he's good with numbers, which is why he chooses to use a currency specialist to transfer money between his bank accounts in the UK and France, to cover his living costs.
Owning a chalet in the French Alps enables David Windell to live his dream – he spends half the year in the mountains either skiing or, in the warmer months, paragliding.
Value and convenience
David, a father of four, used the currency firm, Smart Currency Exchange, to send a large amount of euros to France when he bought his six-bedroom chalet, located in the pretty village of Montagny, for €362,000 in 2010. "I got much better exchange rates using Smart Currency than I would have done from my bank," said David. "The great thing is, I continue to benefit from Smart's great rates as I still use them to send regular payments to France, typically around €2,000, to cover the mortgage and running costs. I'm very pleased with the service. I have a standing order with my UK account that every month sends funds in pounds to Smart, who then send me a reminder so that I can agree an exchange rate to convert pounds into euros for sending on to my French bank account."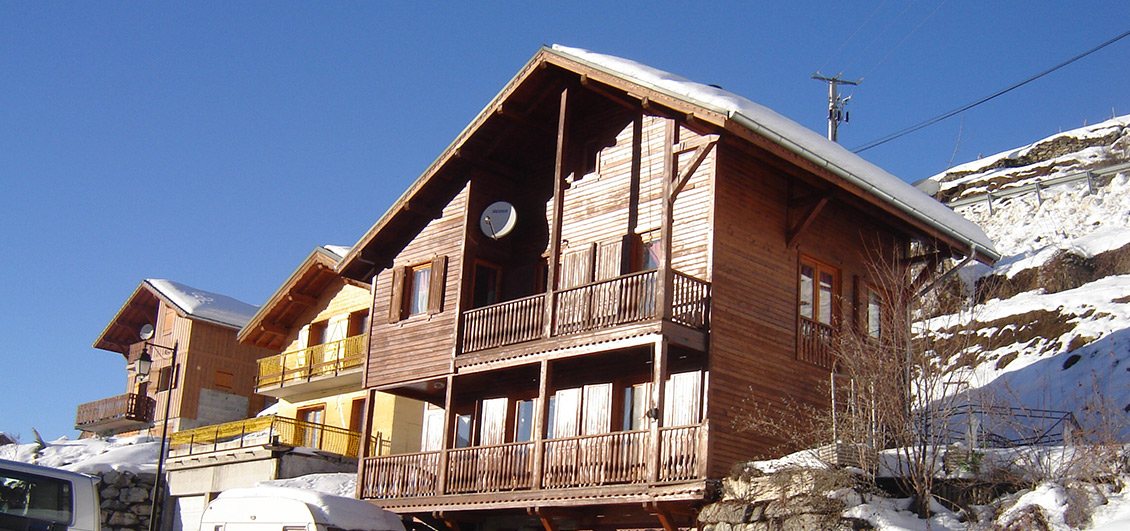 Searching for the right property
David dedicated two summers to touring the French Alps in search of the right property. He estimates he saw between 150 and 175 properties before finding his dream property, a chalet just 15-20 minutes drive from two of the world's largest skiing areas, namely the Three Valleys and Paradiski. The area is also ideal for David's other passion, paragliding.
"I spend five to six months a year at the chalet, mostly in the winter season," added David. "As a self-employed accountant, I can work remotely while I'm there if I need to, so it's ideal."

Property Buyer's Guide to Currency
To help you get the most from your overseas property purchase, Mountain Passions has partnered with Smart Currency Exchange, a currency specialist with a strong focus on overseas property purchases. Get your free Property Buyer's Guide to Currency to help plan your finances when buying a property abroad.