The French Alps offer many grand adventures for those that seek them out, including skiing, as well as activities like dog-sledding, and mountain walking. But people aren't the only ones that can experience the beauty of the Alps. As a pet owner, you know there's nothing better than enjoying one of your favourite pastimes with your best friend, Fido. For advice that will make your first (or next) outing together stress-free, check out these practical tips for taking your dog hill and mountain walking.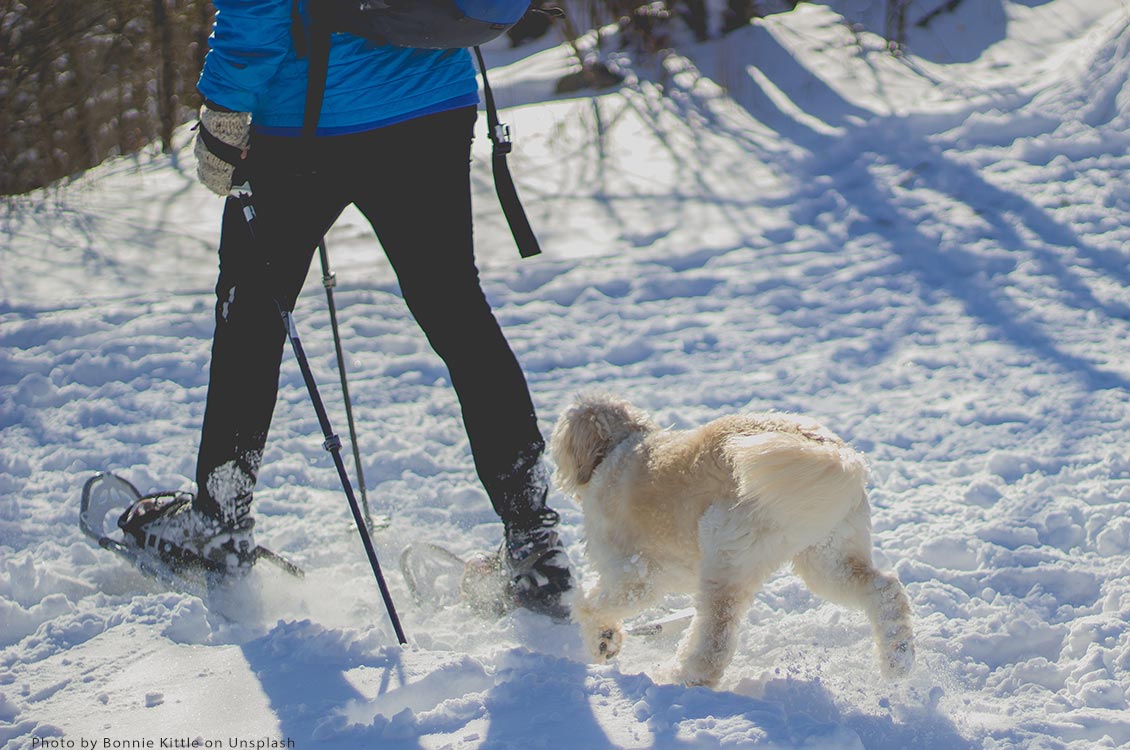 Is Your Dog Ready?
If this is the first time you've taken your dog mountain walking, start with a short, easy trail that's appropriate for his size and stamina. Remember, Fido doesn't have shoes to protect his paws, so choose terrain that's not too harsh, preferably with dirt versus rock paths. It's also important to ensure your dog knows and responds to all commands appropriately. You don't want to find yourself in a situation where you need him to listen, but he's busy smelling the flowers instead.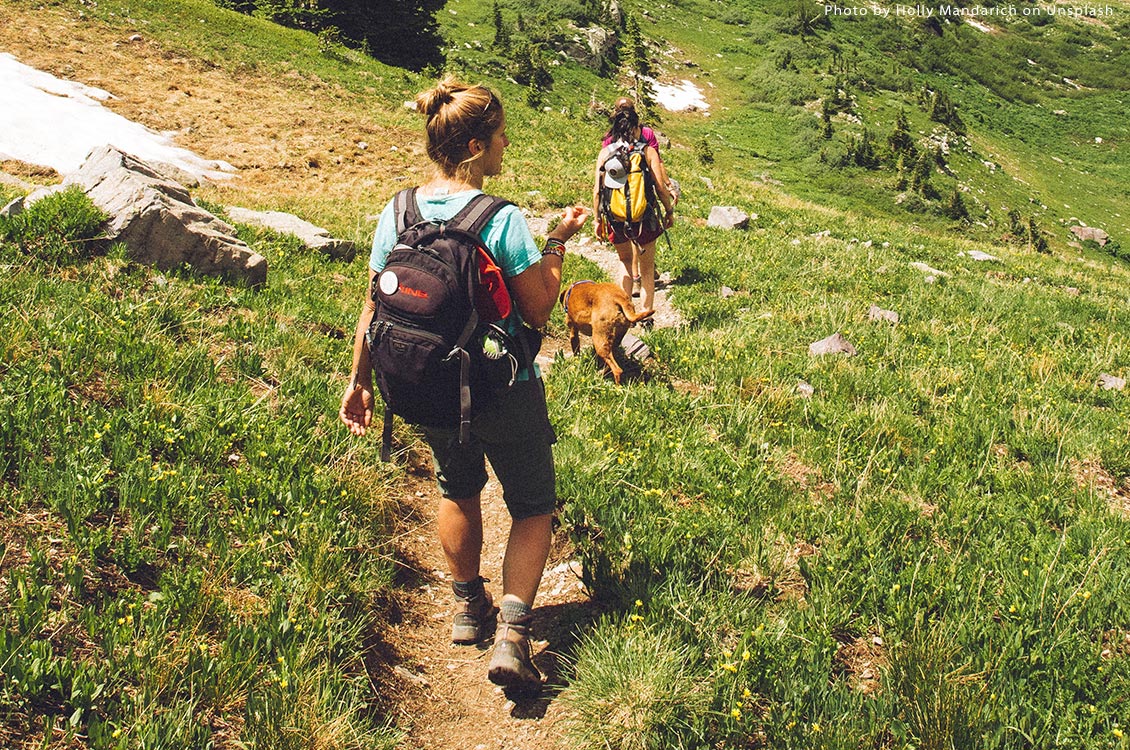 Beware of Other People and Animals
One of the main reasons to make sure Fido responds to commands is that you may run into other people, pets, or wild animals on the trail. If your dog chases anything that runs away from him, you'll want to keep him leashed for his safety and yours. You may also wish to consider researching the local plants in the area so you and Fido will know what to avoid.
Avoid Excessive Cold or Heat
With a thick layer of fur to protect them, many people don't think dogs experience cold as we do. That's not always the case. Smaller breeds can get cold easily, so if you're taking a tiny Fido along with you, check the weather forecast and "dress" him appropriately. The same applies in cases of excessive heat. Do your research in advance and choose a trail with plenty of shade for your dog to rest out of direct sunlight.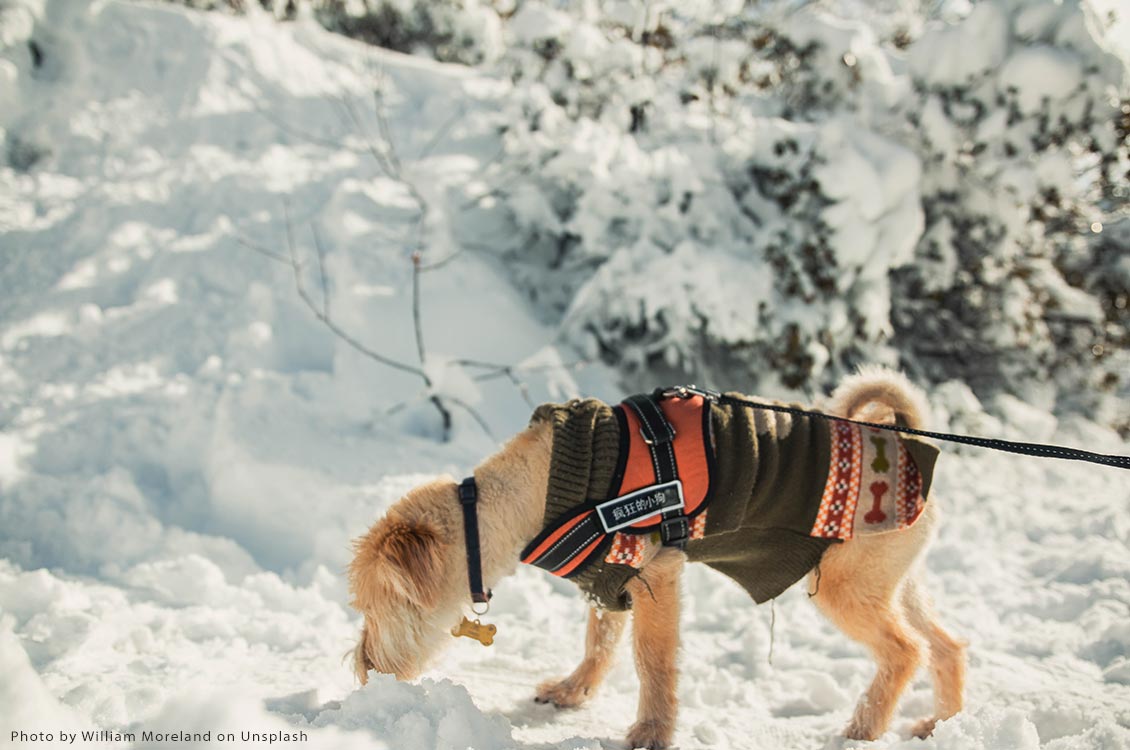 Pack a Bag for Your Dog
You likely already have a few things in mind to pack for your dog's adventure outdoors, including a collapsible water bowl, first aid kit, lead, insect repellent, paw balm for his pads, and waste disposal bags. You might even want to consider purchasing a pack for your dog to carry since you'll have your own to manage. If you do, take your dog along shopping so he can try on different options and you can make sure the final choice is a good fit. You'll want to train him to wear the pack without argument, so let him sport it around the house and on short walks to get used to the idea.
Doggy ID
Probably the most important thing you can do to protect your dog on your mountain walking adventures is to have him micro-chipped. It's also best to ensure he's wearing proper identification on his collar and a GPS tracker. The last thing you want is to lose Fido in the Alps. That certainly would not be a good ending to a grand adventure with man's best friend.